Formula 1 Gulf Air Bahrain Grand Prix 2023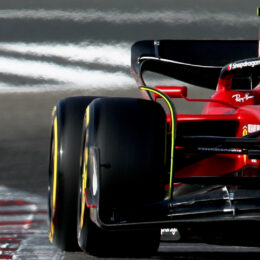 Event Overview
Bahrain has the honour of again opening the 2023 season, so fans in Bahrain will be the first to see the new cars, new driver line ups and all the uncertainty and anticipation that the first race of a new season brings.
View More
More info
Exclusive F1 Offer with Gulf Air Holidays:
Enjoy amazing and exclusive prices when booking your FORMULA 1 GULF AIR BAHRAIN GRAND PRIX 2023 package with Gulf Air holidays. Enjoy amazing rates when booking an all-inclusive flight, hotel and F1 race tickets through Gulf Air Holidays today.
All packages include complimentary transportation from and to the airport and Bahrain International Circuit.
You can spend up to 4 nights' in the Kingdom of Bahrain and experience the Formula One Gulf Air Bahrain Grand Prix 2023! Select any of our stay packages customised for your travel style. All our packages include hotel accommodation, daily breakfast, airport transfer, transportation to and from the circuit along with your 3 days race pass!
Country
Area

GCC

Saudi Arabia – KSA
Dammam (DMM)
Saudi Arabia – KSA
Riyadh (RUH)
Saudi Arabia – KSA
Jeddah (JED)
United Arab Emirates – UAE
Abu Dhabi (AUH)
United Arab Emirates – UAE
UAE – Dubai (DXB)
Oman
Muscat (MCT)
Kuwait
(KWI)
Country
Area

Rest of MENA

Jordan
Amman (AMM)
Egypt
Cairo (CAI)
Morocco
Casablanca (CMN)
Country
Area

Europe

United Kingdom
London (LHR)
France
Paris (CDG)
Germany
Frankfurt (FRA)
Greece
Athens (ATH)
Country
Area

Rest of the World

Cyprus
Larnaca (LCA)
Turkey
Istanbul (IST)
Russia
Moscow (DME)
Georgia
Tblisi (TBS)
Azerbaijan
Baku (GYD)
India
Mumbai (BOM)
Pakistan
Islamabad (ISB)
Sri Lanka
Colombo (CMB)
Maldives
Male (MLE)
Thailand
Bangkok (BKK)
Philippines
Manila (MNL)