WEC 8 Hours of Bahrain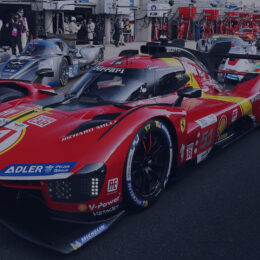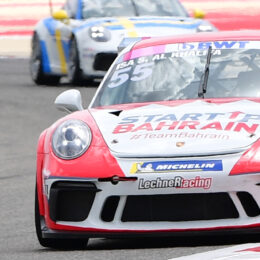 Buy Tickets
Exclusive F1 Offer with Gulf Air Holidays:
Enjoy amazing and exclusive prices when booking your FORMULA 1 GULF AIR BAHRAIN GRAND PRIX 2024 package with Gulf Air holidays. Enjoy amazing rates when booking an all-inclusive flight, hotel and F1 race tickets.
Select any of our stay packages customised for your travel style.
Our Packages
Silver Package - From EUR 813
Package includes flight tickets, hotel accommodation in 3 stars hotel, Victory grandstand race tickets for 3 days and transportation from and to Bahrain International Airport
Enjoy access to all days of Formula 1 Gulf Air Bahrain Grand Prix 2024 and catch the action live from start to finish.
Don't miss out on the chance to watch the world's best drivers compete on Qualifying on Friday and the Race on Saturday at Bahrain's iconic Sakhir circuit.
Your ticket also gives you access to free practice sessions on Thursday.
Fun fact: this will be the first-ever Saturday night race
* Package prices are calculated based on 2 passengers traveling together
Gold Package - From EUR 955
Package includes flight tickets, hotel accomodation in 4 stars hotel, Turn 1 grandstand race tickets for 3 days and transportation from and to Bahrain International Airport and Bahrain International Circuit
Enjoy access to all days of Formula 1 Gulf Air Bahrain Grand Prix 2024 and catch the action live from start to finish.
Don't miss out on the chance to watch the world's best drivers compete on Qualifying on Friday and the Race on Saturday at Bahrain's iconic Sakhir circuit.
Your ticket also gives you access to free practice sessions on Thursday.
Fun fact: this will be the first-ever Saturday night race
* Package prices are calculated based on 2 passengers traveling together
Platinum Package - from EUR 1,382
Package includes flight tickets, hotel accomodation in 5 stars hotel, Main grandstand race tickets for 3 days and transportation from and to Bahrain International Airport and Bahrain International Circuit
Enjoy access to all days of Formula 1 Gulf Air Bahrain Grand Prix 2024 and catch the action live from start to finish.
Don't miss out on the chance to watch the world's best drivers compete on Qualifying on Friday and the Race on Saturday at Bahrain's iconic Sakhir circuit.
Your ticket also gives you access to free practice sessions on Thursday.
Fun fact: this will be the first-ever Saturday night race

* Package prices are calculated based on 2 passengers traveling together