85 Days
Until Formula 1 Gulf Air Bahrain Grand prix 2023
Formula 1 Gulf Air Bahrain Grand Prix 2023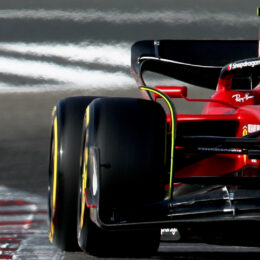 Event Overview
Tickets are now on sale for the 2023 Formula 1 Gulf Air Bahrain Grand prix with as much as 17% off in our Early Bird offer!
View More
Buy Tickets
Safety Instructions:
You will be provided a user-friendly and simple briefing followed by the driving experience on the strip with a professional, and provided with appropriate racing gear. Once it is your turn, step into the cockpit and enjoy the thrill of a lifetime!
Age Restrictions:
Minimum age for participating in our Passenger Experience is 16 years old.
Your Ride: 
Visit the BIC sales stall located next to the entrance of the Drag Racing Strip.
After booking your slot, you will be directed towards the Oasis Garages where you will need to suit up in appropriate racing gear (provided by BIC).
Once your turn is called, step into the cockpit and buckle up.
Your qualified BIC instructors will give you any last minute tips.
Sit back and enjoy the thrill of a lifetime.
It's as simple as: Book. Sit. Enjoy.
Gallery