7 Days
Until Phase 2 of Early Bird Ends
Formula 1 Gulf Air Bahrain Grand Prix 2023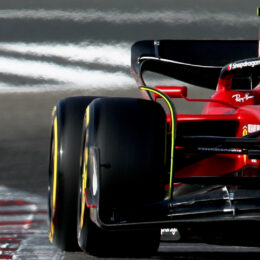 Event Overview
Tickets are now on sale for the 2023 Formula 1 Gulf Air Bahrain Grand prix with as much as 17% off in our Early Bird offer!
View More
Buy Tickets
FIA World
Endurance Championship
The Bapco 8 Hours of Bahrain returns for the highly anticipated season-ending round of the 2022 FIA World Endurance Championship (WEC).
The race weekend is scheduled to take place on 11 and 12 November in Sakhir, and it will mark the culmination of WEC's landmark 10th anniversary season.
The WEC event will feature a packed 37-car grid with competition in four race categories featuring some of the biggest brands in all of motoring.
The world's top endurance racing teams and drivers will be battling it out from day to night around BIC's 5.412-kilometre track, making for a brilliant spectacle that flags off under the afternoon sun and then wraps up under the stars while being brilliantly lit by BIC's state-of-the-art floodlights.
Tickets are on sale now, at just BD5 for adults and BD2.5 for kids.