Formula 1 Gulf Air Bahrain Grand Prix 2023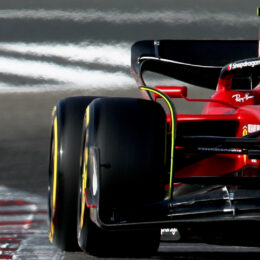 Event Overview
BIC is set to celebrate its 20th anniversary next year, as the opening round of the 2024 season and its first-ever Saturday night race at the Home of Motorsport in the Middle East on 29 February to 2 March 2024.
View More
More info
The Bapco Energies 8 Hours of Bahrain is back for the spectacular culmination to the 2023 FIA World Endurance Championship (WEC), as the spirit of Le Mans – in its centenary year – returns to BIC.
The race weekend is scheduled to take place on 3 and 4 November in Sakhir, featuring a packed grid, including the largest number of Hypercars ever,  with competition in four race categories with some of the biggest brands in all of motorsport.
 The world's top endurance racing teams and drivers will be battling it out from day to night around BIC's 5.412-kilometre track, making for a brilliant spectacle that flags off under the afternoon sun and then wraps up under the stars while being brilliantly lit by BIC's state-of-the-art floodlights.
With a weekend of exciting support races and a colourful array of family entertainment, there will be something for everyone at the Bapco Energies 8 Hours of Bahrain.
Tickets are on sale now, at just BD5 for adults and BD2.5 for kids.