2022 Formula 1 Gulf Air Bahrain Grand Prix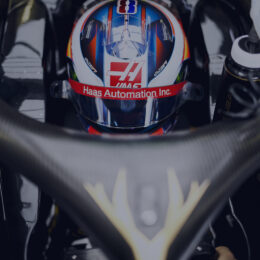 Event Overview
Be the first to witness a new era of F1. Tickets are on sale now for the 2022 Formula 1 Gulf Air Bahrain Grand Prix
View More
Buy Tickets
The Bapco 8 Hours of Bahrain returns for the highly anticipated season-ending round of the 2022 FIA World Endurance Championship (WEC).
The race weekend is scheduled to take place on 11 and 12 November in Sakhir, and it will mark the culmination of WEC's landmark 10th anniversary season.
The WEC event will feature a packed 37-car grid with competition in four race categories featuring some of the biggest brands in all of motoring.
The world's top endurance racing teams and drivers will be battling it out from day to night around BIC's 5.412-kilometre track, making for a brilliant spectacle that flags off under the afternoon sun and then wraps up under the stars while being brilliantly lit by BIC's state-of-the-art floodlights.
Tickets will be on sale soon, at just BD5 for adults and BD2.5 for kids.
Support races
The Bapco 8 Hours of Bahrain weekend will have plenty more action to support the WEC, including the WTCR Race of Bahrain, part of the 2022 WTCR-FIA World Touring Car Cup.
It will be the inaugural appearance for the championship in the Kingdom and in the region, and it will also be the first time that it will be taking to the track alongside the FIA WEC—making for an exciting double-header of touring car and sportscar racing.
The Porsche Sprint Challenge Middle East, the region's premier one-make series that is based at BIC, will also be racing as part of the WEC support programme.
A highly talented field of the region's best gentleman racers will be suiting up for competition in identical Porsche 911 GT3 Cup and Porsche 718 Cayman GT4 Clubsport cars