57 Days
Until 2022 Formula 1 Gulf Air Bahrain Grand Prix
2022 Formula 1 Gulf Air Bahrain Grand Prix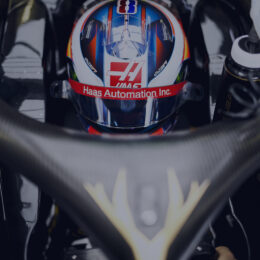 Event Overview
Be the first to witness a new era of F1. Discounted early bird tickets for the Gulf Air Bahrain Grand Prix are on sale now.
View More
Buy Tickets
Bahrain Drag Racing Championship set to light up BIC strip with third round of action
Bahrain Drag Racing Championship set to light up BIC strip with third round of action
Bahrain International Circuit (BIC), "The Home of Motorsport in the Middle East", hosts the third round of the 2021/2022 Bahrain Drag Racing Championship this week, kicking off with back-to-back nights of Test and Tune today and Wednesday along its world-class quarter-mile strip.
The meeting marks the midway point of the region's premier drag racing series, which features five rounds this season.
Both Test and Tune sessions are to be held between 7pm and midnight. Qualifying will then take place on Thursday (6 January), setting the stage for the eliminations on Race Day Friday (7 January). Racing will be held from 4pm onwards on both those evenings.
More than 200 competitors from across the Gulf competed in the first two rounds, and a similar number is expected in the first competitive action at BIC of the new calendar year.
Fans are welcome to attend. Tickets are available online at BIC's official website bahraingp.com and at the gate. They cost BD2 for each day of Test and Tune, and BD5 for the Start Line Grandstand or BD3 for the Batelco Grandstand for Qualifying and Race Day. Tickets for children aged 12 and under are half price.
Attendees should note that the green shield, as shown on the BeAware App, must be presented on entry. Children under 12 are permitted entry when accompanied by a qualifying adult.
All the racing will be held along BIC's world-famous drag strip, which is a part of the U.S.-based National Hot Rod Association (NHRA) Worldwide Network.
The field will be battling it out 13 competition categories for both cars and bikes. The cars classes include Pro Mod, Competition 4.5, Pro 29.5, Outlaw 6-Cylinder, Outlaw 4-Cylinder, Index 7.5, Index 8.5, Index 9.0 and Index 10.0 for cars; while the bikes categories are Street Fight 9.5, Index 8.5, Pro Street and Outlaw for bikes.
In addition to the racing action, those attending can enjoy one of BIC's most adrenaline-pumping passenger rides with the Dragster Experience — also known as "the Fastest Ride on Earth!"
Fans will have a chance to get a taste of pure speed as they are taken from zero to 100kph in just one second while seated in a Top Dragster. The Dragster Experience is available at BD42 for the first passenger while the second passenger can get 50 per cent off.
Following this weekend's events, the final two rounds will be staged on successive weekends next month, with round four from February 8 to 11 and then the fifth and final meeting from February 15 to 18.
The series is organised and run by BIC in cooperation with the Bahrain Motor Federation, Bahrain Drag Racing Club and Bahrain Motorcycle Club.
Images