WEC 8 Hours of Bahrain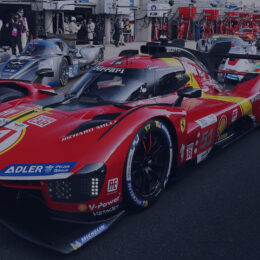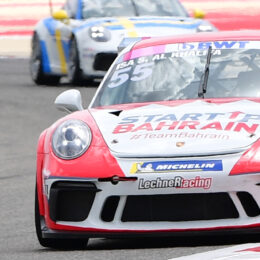 Buy Tickets
Bahrain set to host Rotax MAX Challenge Grand Finals 2023 in Sakhir this December
Bahrain set to host Rotax MAX Challenge Grand Finals 2023 in Sakhir this December
• BIKC set to host one of the biggest global karting competitions this December.
• Over 400 participants from over 60 countries expected to take part
Bahrain International Circuit (BIC) proudly announced today that the Bahrain International Karting Circuit has been selected to host one of the biggest global events in karting later this year.
The Rotax MAX Challenge Grand Finals (RMCGF) 2023 is scheduled to take place 2 to 9 December at BIC's world-class grassroots motorsport facility, Bahrain International Karting Circuit (BIKC).
It will be the second time in two years that the RMCGF will be coming to Sakhir. BIKC previously staged the 2021 edition with more than 400 karters from 60 countries flying their respective flags in the Kingdom.
BIKC's 1.414-kilometre CIK-FIA track will once again shine in the global karting spotlight. Motorsport's future stars will be battling it out both in daylight conditions and under floodlights at night.
Action will be held in eight different categories, including the Micro MAX, the Mini MAX, the Junior MAX, the Senior MAX, the MAX DD2, MAX DD2 Masters, the E20 Senior and E20 Senior Masters.
BIC Chief Executive Shaikh Salman bin Isa Al Khalifa commented: "The Rotax MAX Challenge Grand Finals is one of the most prestigious karting events on the global stage and we are honored to be hosting it for a second time.
"We welcomed the RMCGF to Bahrain in 2021 and it was a massive success. Hundreds of young, aspiring racing drivers from all over the world showcased their incredible potential here, and we are honoured to be welcoming more of motorsport's superstars of tomorrow yet again.
"BIKC is a world-class karting facility that has been the venue for some of the biggest occasions in karting. We are certain that the competitors will enjoy racing on our challenging track during the day, as well as the unique experience of the night sessions."
"We look forward to welcoming the global karting family this December for a wonderful occasion."
BIKC was designed to the highest standards of global karting's governing body, the Commission Internationale de Karting-Federation Internationale de l'Automobile (CIK-FIA). It has been hosting the biggest events in grassroots motorsport since its inauguration in 2012. That same year, it became the first karting circuit anywhere across the globe to host a world championship-level event at night, thanks to its high-specification floodlight system.
BIKC's challenging 1.414km CIK-FIA track features 14 turns, which gives the opportunity to see thrilling action when the highly competitive fields battle for the podium.
Images