WEC 8 Hours of Bahrain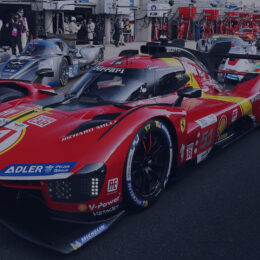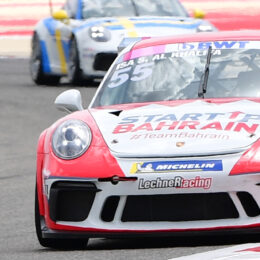 Buy Tickets
Beyon Money F1 Village opens at Block 338 for two weeks of celebrations ahead of F1 2023
Beyon Money F1 Village opens at Block 338 for two weeks of celebrations ahead of F1 2023
Bahrain International Circuit (BIC), "The Home of Motorsport in the Middle East" in collaboration with Beyon Money, part of the Beyon Group, together with support partner The Oil and Gas Holding Company B.S.C. (closed) (nogaholding), opened this evening the Beyon Money F1 Village at Block 338 in Adliya.
The two-week festival celebrating Formula 1 is being held for the second successive year following a hugely popular debut in 2022.
The Beyon Money F1 Village brings all the excitement of F1 closer to the fans with a daily celebration in the heart of the Kingdom's capital as part of the build-up to the F1 Gulf Air Bahrain Grand Prix 2023.
Present at today's opening were Shaikh Salman bin Isa Al Khalifa, Chief Executive at BIC; Shaikh Abdulla bin Khalifa Al Khalifa, Chairman of Beyon; Mikkel Vinter, CEO of Beyon; Roberto Mancone, CEO of Beyon Money; and Mark Thomas, Group CEO of nogaholding.
nogaholding, the energy investment and development arm of the Kingdom of Bahrain, is a support partner for the event.
Commenting on the opening, Sheikh Salman bin Isa Al Khalifa, Chief Executive of Bahrain International Circuit, said:
"The Beyon Money F1 Village is our way to showcase a festival of F1 in the heart of Bahrain. With the two-week event now in its second year, I am sure it will be hugely popular for fans in Bahrain and those visiting the Kingdom. I offer my sincere thanks to Beyon Money as our title partners for the event, as well as to nogaholding for their support."
Beyon Money CEO Roberto Mancone said: "We are delighted to support the Beyon Money F1 Village for the second consecutive year. We welcome everyone to join us at our booth to discover the products and features of our app, and to win prizes in our app, or simply sign up instantly to benefit from cash back on purchases all over the world, special offers from partners and the lowest remittance rates to many international countries."
Commenting on the opening, Mr. Mark Thomas, Group CEO of nogaholding, said:
"As the Kingdom gears up for the F1 race weekend, it is our privilege to be a part of the Beyon Money F1 Village inauguration alongside our partners. This marks the start of an exciting two-week festival where fans can enjoy the F1 Bahrain Grand Prix spirit and experience the thrill of the race at the heart of the Kingdom. We look forward to the race day on March 5th and we are proud to have partnered with the BIC in support of such an important national event."
The Beyon Money F1 Village is open daily until 2 March, from 6pm to 11pm on weekdays and midday to 11pm on weekends. All are welcome to attend, and entrance is completely free of charge.
There is plenty on offer for the whole family at the Village, including F1-related activities such as racing simulators, the chance to design your very own F1 car livery with a digital paint machine, a driver selfie experience, and the F1 show car and World Championship Trophy.
Meanwhile, the main stage will be active with daily live music performances from DJs and popular bands, there will be a craft village, BIC merchandise and ticketing stand, a Beyon Money stand activation, roaming family entertainment, street artists, magicians, and much more!
Daily schedules of entertainment will be published by BIC and due to the popularity of the event, fans are urged to follow instructions on parking and access.
The experience will help raise the level of excitement even higher ahead of the F1 Gulf Air Bahrain Grand Prix 2023, taking place 3 to 5 March at BIC in Sakhir.
Three days of top-class motorsport will be complemented by plenty of entertaining attractions at the Bahrain Grand Prix, including concerts featuring DJ Snake and Craig David, masses of family entertainment and so much more.
This exciting event for fans is being supported by title partner Beyon Money, which is a financial services Super App, enabling customers to connect to their bank accounts as well as access financial insights to observe transactions and spending habits. Additionally, customers can request a Beyon Money prepaid card for use all over the world, pay bills and send funds abroad instantly, making Beyon Money the one-stop destination for managing financials seamlessly, securely, and transparently.
Images