2022 Formula 1 Gulf Air Bahrain Grand Prix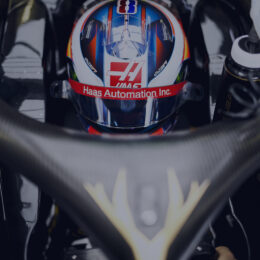 Event Overview
Be the first to witness a new era of F1. Tickets are on sale now for the 2022 Formula 1 Gulf Air Bahrain Grand Prix
View More
Buy Tickets
BIC 2,000cc Challenge set for penultimate round of 2021/2022 season this weekend in Sakhir
BIC 2,000cc Challenge set for penultimate round of 2021/2022 season this weekend in Sakhir
Bahrain International Circuit (BIC), "The Home of Motorsport in the Middle East", hosts on Friday (1 April) the sixth and penultimate round of the 2021/2022 BIC 2,000cc Challenge.
The region's longest-running circuit racing championship is headed towards the home stretch of its current season, and the intensity of the battles are set to go up a notch between the Kingdom's leading gentleman racers who will be going bumper-to-bumper in their two-litre contenders.
This weekend's racing is set to be held under BIC's state-of-the-art floodlights between 5pm and 10pm. All the action will take place along the 2.55-kilometre Inner Circuit.
Fans are welcome to attend and will be able watch the action from BIC's Batelco Grandstand. Tickets are available at the gate for a nominal entry fee of BD2. Tickets are BD1 for children aged 12 and younger.
Set to hit the tarmac in the upcoming meeting are top title contenders Raed Raffii and Raed Himmo. Raffii is the defending champion and was the winner of one of the two races in the last round.
They are both set to fight it out in the championship's Pro category, along with Nasser Al Alawi and Majed Himmo.
In the Novice class, some of the leading contenders include Ali Al Mansoori, who joined Raffii as the other race winner from round five, Andreas Buelow, Moaaz Elzahrawi and Wiebke Buelow to name a few.
Images