57 Days
Until 2022 Formula 1 Gulf Air Bahrain Grand Prix
2022 Formula 1 Gulf Air Bahrain Grand Prix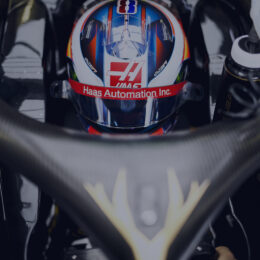 Event Overview
Be the first to witness a new era of F1. Discounted early bird tickets for the Gulf Air Bahrain Grand Prix are on sale now.
View More
Buy Tickets
Ebrahim K Kanoo Drag and Drift Nights set for Monday at BIC
Ebrahim K Kanoo Drag and Drift Nights set for Monday at BIC
The excitement never stops at Bahrain International Circuit (BIC), and on Monday (20 December) "The Home of Motorsport in the Middle East" will be hosting its latest edition of the Ebrahim K Kanoo Drag and Drift Nights event.
After loads of thrills both on and off the track this past week, motorsport enthusiasts will now get into the driver's seat. The Ebrahim K Kanoo Drag and Drift Nights offers participants the opportunity to take their very own car or motorbike and push them to their limit either down BIC's world-class drag strip or around the circuit's Vehicle Dynamics Area, or both.
BIC is a member of the prestigious National Hot Rod Association (NHRA) Worldwide Network, and its quarter-mile strip is highly regarded as one of the best in the sport.
BIC's Vehicle Dynamics Area is a specially configured venue at BIC's car park that has been surrounded by safety barriers. It is the largest open tarmac area in Bahrain and the ideal location to go drifting.
Both the drag and the drifting can be enjoyed for a single fee of BD10.500. Participation in just the drag racing or just the drifting costs BD7.500. Registration can be done on site from 5pm and the action will be held from 6pm to 11pm.
Those who would like to experience the drag or drift as a passenger can get into a participant's car for an additional BD4. Spectators can purchase tickets for BD2 apiece.
Safety standards of the highest level are followed at all times during the evening's events for both drivers and spectators alike.
Images