2022 Formula 1 Gulf Air Bahrain Grand Prix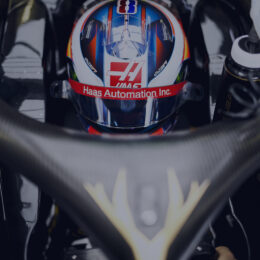 Event Overview
Be the first to witness a new era of F1. Tickets are on sale now for the 2022 Formula 1 Gulf Air Bahrain Grand Prix
View More
Buy Tickets
Enduro karting season-opener set for maximum thrills at BIKC
Speed and grit will be the only options as a hotly contested first round of the 2018/2019 Bahrain Karting Enduro Championship (BKEC) takes place Saturday at Bahrain International Karting Circuit (BIKC) in Sakhir.
A packed grid of no less than 20 entrants is set to compete in the grueling three-hour event. They will be battling it out for placing in four classes, including the Overall, Pro, Corporate and Nations.
The participants include four teams representing Bapco, Racing Bahrain, Racing Bahrain Jr, Manama Drift, Ice Racing, Pedal to the Metal, Saudi Legendary, Asphalt Racing, George Kardiakidis, Osama Azzouka, Redline 1, Redline 2, Ithmaar Bank, Go Bahrain, Redline 3 and two teams from Kuwait.

Teams consist of a minimum of two drivers and a maximum of four. Each entrant is required to do a minimum of six mandatory pit stops during the race. Driving stints are limited to 30 minutes apiece, while all teams must change their karts at all pit entries during Qualifying Practice, Final Qualifying and the Race.
Racing will take place along BIKC's 1.414-kilometre Commission Internationale de Karting (CIK) Track. The drivers will be behind the wheel of identical 390cc Sodi GT4R go karts.
Sign-in for competitors on Saturday is scheduled to begin from 12noon. A Drivers' Briefing will then be held at 2pm, after which a Team Captains' Meeting takes place at 2.30pm.
Qualifying Practice then gets the action underway at 3pm, followed by Final Qualifying at 3.40pm. The top 10 get out on track immediately at that time, and then the top five follow after 10 minutes.
The Grid Walk for participants then begins at 4.10pm, setting the stage for the three-hour race, flagging off at 4.30pm.

The podium ceremony is scheduled to take place at 8pm.
The 2018/2019 BKEC is set to be a hotly contested series featuring four hugely exciting rounds.
Following this Saturday's season-opening meeting, round two takes place as a six-hour event on December 1.
The third round is then set for two days on January 26 and 27, and it will be a 12-hour race. That leads up to the year's ultimate challenge, the championship finale and the most highly anticipated event of the season: the 24-hour fourth round, on the weekend of March 1 and 2.
The BKEC is a part of the national karting season, which also features the Bahrain Karting Sprint Championship.