WEC 8 Hours of Bahrain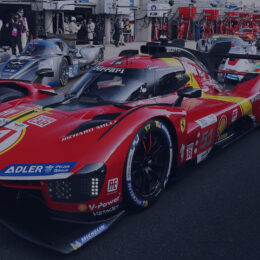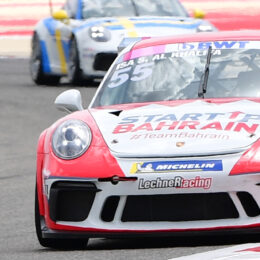 Buy Tickets
Fantastic Friday at BIC with Open Track and Burnout
As the summer heat reaches extreme levels, so do the action and intensity at BIC.
This Friday, "The Home of Motorsport in the Middle East" hosts a fantastic double-header with an Open Track Night for cars and motorbikes as well as an exciting evening of Burnout.

This will be the second Open Track held during the Holy Month of Ramadan. The activity is scheduled to be held from 8pm to 1am along BIC's brilliantly floodlit 2.55-kilometre Inner Track.
Open Track Night is one of the most popular activities for race fans being offered at BIC. It is a non-competitive event that allows drivers to come and explore their very own car's or bike's performance in a safe, controlled and professional environment.
Driver etiquette is of ultimate importance so there is no close or aggressive overtaking. Overtaking is by invitation between corners and driving is monitored, with poor or dangerous driving dealt with swiftly.

The event attracts some serious sports cars and bikes that you rarely ever see hitting the streets. Many of these top-of-the-line automobiles will be coming from all over the Gulf, including from Saudi Arabia, Kuwait, Oman and the UAE.
Participants can choose between driving for the full night at BD95 per person, or for just half the night at BD68. A single session can also be availed for at BD35. Friends or family members accompanying drivers also have a chance to be a part of all the action as a passenger. The fee is BD12.

All vehicles must first go through scrutineering before being allowed to take to the track. Participants must also be wearing the appropriate clothing, which includes closed-toe footwear.
Meanwhile, Burnout will be taking place for the fifth successive weekend at a special course along BIC's car park. It is one of the most popular events at the circuit during Ramadan. Scores of participants from all over the Gulf put on a fantastic show for massive crowds.
Burnout offers a unique spectacle for fans, with the sight of huge flames and rapidly rising white smoke, along with the smell of burning rubber, rousing the senses.

There will be a limited number of entries accepted in Friday's event, so those interested in taking part are requested to come to BIC's car park number 10 as early as 2pm to reserve their slot. Entry is on a first-come, first-served basis.
Once the reservation is complete, registration and scrutineering will be on site between 4pm and 6pm.There will then be a break for Iftar. Registration will resume from 6.45pm until 8pm. The Burnout action is scheduled to take place from 8pm to midnight.
The participation fee is BD7 for each driver and one crew member. Those who would like to join in on the fun as a passenger can do so for BD5. Competitors who would like additional assistance can pay BD5 per each for an extra two crew members.
All entrants' vehicles must meet specific eligibility criteria before being permitted to take part. Spectators will be able to watch this Friday's event for BD2. There will also be a VIP section for BD10.