WEC 8 Hours of Bahrain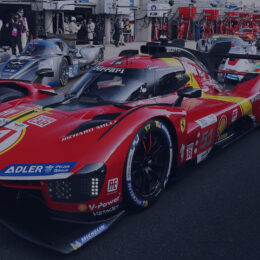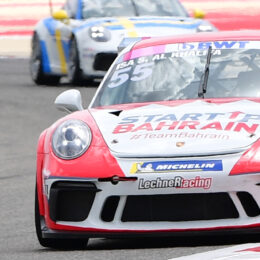 Buy Tickets
Hamilton powers to dominant win in return of French GP
Lewis Hamilton claimed a commanding victory on Sunday on the return of the French Grand Prix to the FIA Formula 1 World Championship.
Hamilton started from pole and got away clean at the start while some of his key rivals were engaged in some chaos behind him. The defending World champion took full advantage and stormed to a fine win virtually unchallenged

He completed the 53-lap sprint around Circuit Paul Ricard in one hour 30 minutes 11.385 seconds – 7.090 seconds clear of Red Bull Racing's Max Verstappen who started the race from row two. Ferrari's Kimi Raikkonen claimed the third and final podium spot despite being sixth on the grid.
Red Bull's Daniel Ricciardo and Ferrari's Sebastian Vettel were fourth and fifth, respectively, while Kevin Magnussen of Haas, Valtteri Bottas in the other Mercedes, the Renault pair of Carlos Sainz and Nico Hulkenberg and Sauber's Charles Leclerc completed the top 10 and the points finishers.
Bottas and Vettel began the race in second and third position, but were involved in an incident on the very first lap and they dropped to the very back. They both eventually recovered to claim their final classifications in the top seven.
With Sunday's results, Hamilton claimed the 65th victory of his career, his third of the 2018 season and 44th with Mercedes.
The four-time World champion commented after the race: "When you're constructive and criticise yourself, approach a challenge with new methods and a new-found determination, it's a great feeling to then get the result. But it's also disappointing for the team as we had the opportunity to take a 1-2, which is always incredible as you achieve your ultimate goal as a team.
"I was very comfortable with the balance this afternoon. Max had decent pace, but I could maintain the gap at around five seconds.
"The fresh engine put us back in line with everyone else who took a new PU (power unit) in Canada and everybody in the team should be feeling happy today for the good work they have done. But there's a long way to go and we'll keep approaching the rest of the season like we approached today."

Hamilton (145 points) reclaimed the lead in the Drivers' Championship standings from Vettel (131) while in third place is Ricciardo with 96.
Mercedes (237) lead the Constructors' Championship by 23 points from Ferrari (214).
There is only a few days' break for the Formula 1 family as they head straight to the Red Bull Ring in Spielberg, Austria for the Formula 1 Eyetime Grosser Preis Von Osterreich 2018.