Formula 1 Gulf Air Bahrain Grand Prix 2023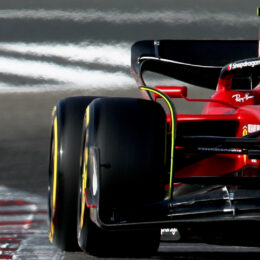 Event Overview
Details on the 2024 Formula 1 Gulf Air Bahrain Grand Prix will be announced soon. Pre-register now to be the first to hear about details for tickets and presale offers for registered customers.
View More
More info
Is there any stopping the Red Bull dominance? Analysis of the Miami Grand Prix, brought to you by Bahrain International Circuit
Is there any stopping the Red Bull dominance? Analysis of the Miami Grand Prix, brought to you by Bahrain International Circuit
If there was any doubt over the dominance of Red Bull this season, the Miami Grand Prix will have put such questions to bed, by laying bare the enormous gulf between the reigning constructors' champions and the rest of the field. It was also a race that reminded the world of F1 of Max Verstappen's stellar talent, as he drove a majestic race from ninth on the grid, finishing on the top step of the podium. After Perez' victory last week in Baku, there were many who felt that the Mexican would be able to put up a decent fight against his teammate in the championship. Whilst that may still be the case, the manner of victory for Verstappen will have rung alarm bells everywhere.
It wasn't just the fact that Verstappen took victory from ninth place, it was the ease in which he sliced through the field, taking just 14 laps to find his way into second place, on a tyre strategy that should have been a disadvantage for the Dutchman in the early stages. Moreover, when Verstappen did pit later than others with 12 laps to go to find himself just behind Perez, it took him just one lap to deliver an effortless overtake and from that point the race was over. Alonso again impressed, taking the final podium place, but was a full 21 seconds adrift at the chequered flag.
Taking stock of the season so far, as F1 prepares to commence the first European leg of races for 2023 in a couple of weeks, it is hard to see anyone getting close to Red Bull. They have secured four one-two is the first five races and their margins of victory have been significant. Those margins have not been helped by the relative weakness of their nearest competitors, Ferrari and Mercedes. Mercedes have some major upgrades due in Imola, including some significant aero changes, but even Toto Wolf admitted that won't be enough to plug the gap. As for Ferrari, it's more a question of unpredictability. There is clear pace over one lap, but in race mode Leclerc has described the car as 'impossible to drive' at times, with both drivers focusing on the inconsistencies they experience over a race weekend.
The picture looks equally troubling for many of the teams further back. Alpine's CEO Laurent Rossi had some strong words to say in Miami, airing critical views in public regarding repeated mistakes being made which would suggest that changes might be forthcoming quite soon. McLaren's woes also continue, with many believing that Miami showed they had taken a step back with their performance after some progress in the right direction a week earlier in Baku. The Woking-based team have re-hired Gil de Ferran, previously McLaren's sporting director until 2021, as a consultant to help the tem get back on track. There will be many in Bahrain hoping that this supports a changes in fortunes for such a historically successful team, who undoubtedly have two incredible talents behind the wheel.
Aston Martin, on the other hand, have shown a remarkable change in fortunes this season, with the 41-year-old Fernando Alonso looking as sprightly as ever, sitting third in the drivers' championship, with four podiums so far this year. It's a remarkable feat when you consider that they ended 2022 seventh in the Championship with neither driver picking up a single podium all year.
Off the track, Miami was a further reminder of the growing popularity of F1 in the USA, with 270,000 fans attending over the weekend, up by 30,000. There was also an impressive lineup of celebrities from sport, film and music around the paddock, all showing a huge enthusiasm for the sport. It paves the way nicely for Austin and of course Las Vegas later in the year.
Before that, however, we have the start of the first leg of European races for 2023, beginning with Imola in two weeks, with Monaco the week after. Whilst many teams will bring upgrades for these races, it will take a phenomenal effort to get anywhere near those unstoppable raging bulls.
Highlights