WEC 8 Hours of Bahrain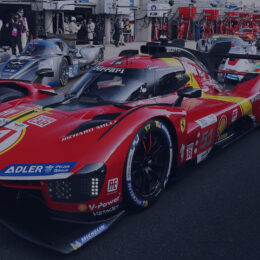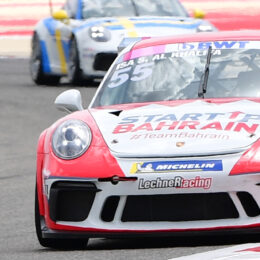 Buy Tickets
Racing fans set for ultimate drives, passenger rides in BIC's Track Experiences Saturday
Racing fans set for ultimate drives, passenger rides in BIC's Track Experiences Saturday
The ultimate drives and passenger rides are on offer to motorsport fans this Saturday (18 November) in Bahrain International Circuit's (BIC) Track Experiences.
These exciting and widely popular activities are to be held in three ultra-quick cars, namely the Renault Clio Cup and the Radical SR1 and SR3.
Saturday's events at "The Home of Motorsport in the Middle East" are scheduled to be held from 8am to 3.30pm. Those interested in booking a slot or learning more can visit BIC's official website bahraingp.com or call the BIC Hotline on +973-17-450000.
Fans can get an awesome introduction to the high-octane world of motorsports in the Clio Cup Experiences, where they can step into a 1.6 litre, Turbocharged Renault Clio Cup sportscar either for a drive or a passenger ride.
The driving experience takes the participant onto the track behind a professional instructor in a lead-follow manner, while the passenger experience requires those taking part to simply buckle up and enjoy the rush!
Supreme thrills can also be enjoyed in the Radical SR1 Driving Experience, which is ideal for amateurs and racers alike as the car's 185bhp engine roars like no other. Interested participants are required to complete a Clio Cup Drive in order to take part in this activity.
In the Radical SR3 Passenger Experience, fans will be taken from zero to 100kph in about 3.4 seconds, making for a memorable number of laps around the circuit.
The cost to get behind the wheel for the Clio Cup Driver Experience is BD121, while the Clio Cup Passenger Experience is BD27.500. For the Radical SR1 Driver Experience, the cost is BD132 while the Radical SR3 Passenger Experience is BD38.500.
Images