WEC 8 Hours of Bahrain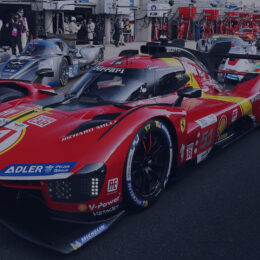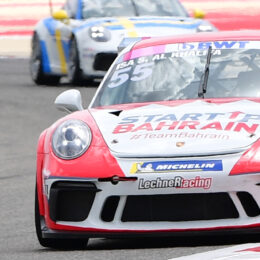 Buy Tickets
Saudi's Bandar Alesayi captures pole for Porsche Sprint Challenge ME season-opening race
Saudi's Bandar Alesayi captures pole for Porsche Sprint Challenge ME season-opening race
Bandar Alesayi from Saudi Arabia captured pole position today for the first race of the 2021/2022 season in the Porsche Sprint Challenge Middle East, being held in support of the FIA WEC Bapco 8 Hours of Bahrain at Bahrain International Circuit.
Alesayi clocked a best lap of 2mins 03.805secs in qualifying around BIC's 5.412-kilometre Grand Prix track.
He marginally beat Dutch driver Daan van Kuijk to first place by 0.155secs, while a further 0.004secs behind was practice pace-setter Morris Schuring, also from the Netherlands.
Qualifying in fourth through eighth, respectively, were Richard Wagner of Germany, Fahad Algosaibi from Saudi, Lucas Groeneveld from the Netherlands, James Dorlin from the UK and Alexander Malykhin from Belarus.
All eight were all competing in the GT3 category, along with Team Bahrain's Shaikh Ali bin Mohammed Al Khalifa, who qualified 11th.
Set to start at the front of the GT4 class is Charlie Wurz from Austria. In second will be Khaled Alahmadi and third is Mashur Bal Hejaila, both from Saudi. Team Bahrain's Shaikh Jaber bin Ali Al Khalifa qualified fourth amongst the GT4 entrants.
Race One is scheduled for today afternoon starting at 4.15pm.
Gallery