Formula 1 Gulf Air Bahrain Grand Prix 2023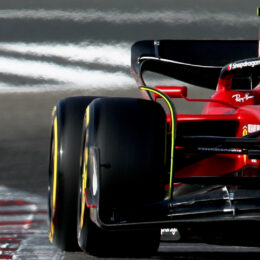 Event Overview
Details on the 2024 Formula 1 Gulf Air Bahrain Grand Prix will be announced soon. Pre-register now to be the first to hear about details for tickets and presale offers for registered customers.
View More
More info
Schuring powers to victory in season-opener Porsche sprint
Schuring powers to victory in season-opener Porsche sprint
Morris Schuring from the Netherlands triumphed in the season-opening race today of the 2021/2022 Porsche Sprint Challenge Middle East, being held in support of the FIA WEC Bapco 8 Hours of Bahrain at Bahrain International Circuit.
Following a blistering start from third on the grid, he immediately overtook pole-sitter Bandar Alesayi from Saudi Arabia and headed the 23-car field into turn one.
Schuring was then able to distance himself from his closest competitors after a brief safety car period in the early stages, and enjoyed clear air all the way until the chequered flag.
Finishing 7.315 seconds behind him as the runner-up was countryman Daan van Kuijk, while Fahad Algosaibi from Saudi completed the overall podium-placers 9.259s back in third place.
The top eight was rounded off by James Dorlin from the UK, Alesayi, Lucas Groeneveld from the Netherlands, Nicolas Missilin from Monaco and Alexander Malykhin from Belarus.
All of the leading finishers were competing in the series' GT3 class.
Team Bahrain's Shaikh Ali bin Mohammed Al Khalifa was 10th in the category.
Taking the GT4 class was Khaled Alahmadi of Saudi. He was joined on their podium by Leo Willert from Austria and compatriot Mashhur Bal Hejalia.
Schuring now hopes to ride his momentum into Saturday's second race, which is scheduled for a 12.15pm start.
Highlights