WEC 8 Hours of Bahrain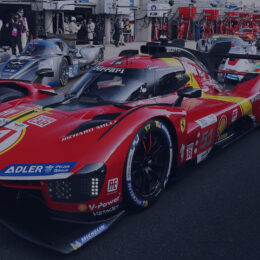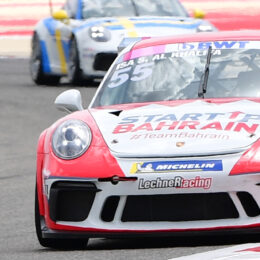 Buy Tickets
VETTEL GIVES FERRARI FIRST CANADA WIN IN 14 YEARS
Sebastian Vettel raced to a dominant victory in the Canadian Grand Prix on Sunday.
His pole-to-flag triumph was his third of the season, adding to his wins in Australia and Bahrain.

The result put him back in first place on the drivers' championship standings, and it also ended a 14-year drought for Ferrari at Circuit Gilles-Villeneuve in Montreal.
Vettel got away well at the lights and maintained his position in front of the pack early on.
Planning for just a single stop in the 68-lap race, he and the Ferrari mechanics did their good job when he pitted. After that Vettel managed his lead to perfection, along with the tyres and fuel consumption while paying particular attention to the backmarkers.
Vettel eventually claimed the chequered flag with a comfortable gap from the rest of the pack. He won in a total race time of one hour 28 minutes 31.377 seconds. He was 7.376 seconds ahead of Valtteri Bottas of Mercedes and 8.360s in front of Max Verstappen of Red Bull Racing, who completed the podium.
Vettel commented after the race: "This win is very important for our tifosi and for our team; today is a special day. Forty years ago Gilles won here, then 14 years ago it was Michael and I was thinking of that today.
"At the start I tried to build up a margin; I was happy with my first lap and then the safety car came out and I had to start over again. During my last 10 laps I prayed that my car would not develop a problem until the end!
"Points are always important but today this win means a lot and not just in terms of championship. The season is still so long and there are many races ahead. The main thing is that our car is strong and stays like that, so that we can fight."

Daniel Ricciardo of Red Bull and Lewis Hamilton of Mercedes were fourth and fifth, respectively, while Vettel's Ferrari teammate Kimi Raikkonen steered his car to sixth place.
The Renault pair of Nico Hulkenberg and Carlos Sainz Jr followed. Esteban Ocon of Force India and Charles Leclerc of Sauber rounded out the top 10 and the points winners.
Following the Canadian Grand Prix, Vettel leads Hamilton by just one point, 121 to 120, while Bottas is third with 86. Mercedes continue to lead the constructors' championship standings with 206 points, followed by Ferrari with 189 and Red Bull on 134.
The Formula 1 season resumes with the French Grand Prix on June 24.