WEC 8 Hours of Bahrain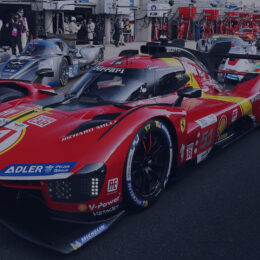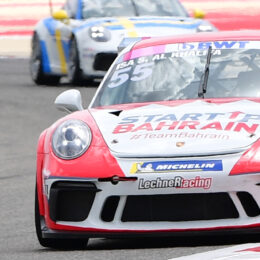 Buy Tickets
HISTORICAL SITES
Bahrain boasts a rich history and plenty of it can be seen across the island. From the military forts in Riffa, Arad and Karbabad to the Burial Mounds in A'ali and the Barbar Temple in Barbar, there is  plenty to witness and understand about the history of the Kingdom.
CULTURAL SITES
There is no better place to immerse yourself in the rich Arabian culture than in Bahrain. Cultural sites can be found everywhere, from the Al Fateh Grand Mosque in Juffair to the National Museum in Manama, there is plenty to choose from and you to get an appreciation of this unique culture.
THE SOUQ
No trip to Bahrain would be complete without a visit to the traditional Manama Souq. Known as Bab Al Bahrain, you will find countless numbers of traders selling everything from local handicrafts and souvenirs to jewellery and electronics.
SHOPPING MALLS
Bahrain has some of the biggest and most modern shopping malls in the Gulf. Each boasts a wide range of stores featuring goods from internationally renowned brands including clothing outlets, lifestyle brands and restaurants. Take your pick between the Avenues, Bahrain City Centre, Seef Mall in Seef or Muharraq, Bahrain Mall, Dana Mall, or the recently opened Juffair Mall, and you will more likely than not find what you are looking for, and more!
RESTAURANTS
Bahrain has an incredible array of restaurants, with something to suit everyone's taste. Take a culinary journey across the world meandering the walkways of Adliya,  indulge in exclusive cuisine in five star surroundings of Bahrain's luxury hotels,  grab a quick bite in a mall, or experience true cafe culture in a local coffee shop. Whatever cuisine you are craving, you will guarantee to find it in Bahrain.
SPAS
Bahrain has some of the best spas. A few of them include the Sofitel Thalassa Resort and Spa in Zallaq, Al Areen Palace and Spa also in Zallaq, and the Ritz-Carlton Hotel and Spa in Seef, to name a few.
BEACHES
Bahrain has some pretty picturesque beaches. Enjoy a beautiful sunset at Al Jazayer Beach in Zallaq, Asry Beach in Hidd or Karbabad Beach near Seef, all of which are open to the public. There are also private beaches at Amwaj Islands, the Ritz-Carlton Hotel and Spa in Seef, and Sofitel Thalassa Resort and Spa in Zallaq.
THE DESERT
Bahrain has one of the most scenic deserts in the region. As a bonus, it boasts what is called the Tree of Life, one of the oldest living trees known in the area.
WATERSPORTS
All forms of watersport can be enjoyed in Bahrain. Visit the Bahrain Yacht Club, Bahrain Sailing Club, or Al Bander Hotel and Resort for the very best options