WEC 8 Hours of Bahrain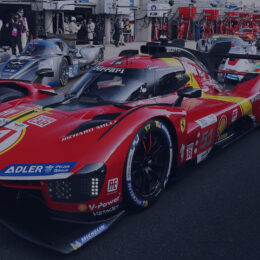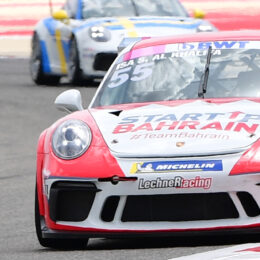 Buy Tickets
Management Team
Sh. Salman bin Isa Al Khalifa
Chief Executive
Sheikh Salman bin Isa Al Khalifa has held the position of CEO at the BIC since 2010 and has been a fundamental part of the success of the circuit since its inception. A keen racer himself, he has been involved in sports management and motorsport throughout his career and takes an active role in supporting the growth of motorsport in the region. Prior to his role at BIC he worked for Bahrain's General Organisation for Youth and Sport and was also Vice President of The Bahrain Motor Federation. He sits on several sporting advisory boards and was previously a member of the FIA Single Seater Commission and the F1 Commission.
Fayez Ramzy
Chief Operating Officer
With extensive expertise at the highest level of motorsport, Fayez was appointed Chief Operating Officer at the BIC in 2019, having previously held the role of Circuit Operations Director since 2009. In addition to managing the daily operations of the circuit, he has become one of the most committed and respected motorsport professionals in the region. He has been president of the Bahrain Motorsport Marshalls Club since 2004, having been instrumental in the team that was responsible for the creation of a formal Marshalling body in Bahrain. Prior to his career in motorsport, Fayez spent 30 years as a Senior IT professional, managing IT outsourcing contracts requiring strong business and resource management skills. He is a holder of an FIA super license as Bahrain Formula 1 Clerk of Course since 2004 and has served as Chairman of the stewards and steward for several races in the region including Abu Dhabi Yas Marina Circuit and Saudi Reem Circuit. Fayez is a Board Member of the Bahrain Motor Federation and sits on the FIA Circuits Commission.
Sherif Al Mahdy
Chief Commercial Officer
Sherif Al Mahdy is the Chief Commercial Officer at Bahrain International Circuit. He took on his position in 2022, having previously held the role of Commercial Director for ten years. Over that time, has helped revamp the commercial proposition at "The Home of Motorsport in the Middle East". His responsibilities cover all aspects of commercial development at the Circuit, including major events, karting, corporate and retail sales, sponsorship, merchandise and marketing and PR. Prior to his commercial role, Sherif was BIC's Senior Manager of Sporting and Championships for close to six years. He played a key role in the rise of several national and regional championships, including the Chevrolet Supercars Championship Middle East, the Porsche GT3 Cup Challenge Middle East and the BIC 2,000cc Challenge. In particular, his work to help bring Lechner Racing to Bahrain led to the creation of the most professional and successful one-make GT series in the region, which is still going strong to this day.
Abdulrahman Qarata
Administration Director
As Administration Director, Abdulrahman heads the team that takes care of the hundreds of staff who work behind the scenes when hosting major international events such as Formula One. In addition to his role in-charge of human resources, he oversees the ICT department, enhancing technology services to BIC and its various facilities. He joined BIC in 2003 as Hotel and Transport Manager and 2007 was promoted to his current role as Administration Director.
Samantha Semaan
Circuit Operations Director
Samantha Semaan is the Circuit Operations Director for the Bahrain International Circuit, responsible for the implementation and delivery of Events both on and off the track. She has been involved with Formula 1 and other International championships since 2004 and was part of the BIC opening team. She has over 30 years experience in the motorsport industry in Bahrain, from Rallies, Drag Racing to International events. Her role encompasses all aspects of Project Management of events from catering to sporting requirements.
Be part of the BIC Family