Formula 1 Gulf Air Bahrain Grand Prix 2023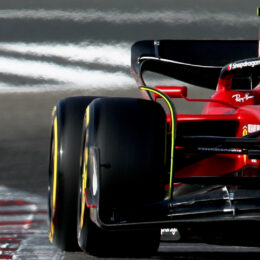 Event Overview
BIC is set to celebrate its 20th anniversary next year, as the opening round of the 2024 season and its first-ever Saturday night race at the Home of Motorsport in the Middle East on 29 February to 2 March 2024.
View More
More info
Safety Instructions:
You will be provided a user-friendly and simple briefing followed by the driving experience on the track with a professional in a lead-follow manner.
Your driving experience in detail:
Welcome and registration
Briefing time: 20 minutes
Driving time & number of laps: 2x lead follow session (5 laps per session)
Average duration of the experience: 2 hours 45 min
Driver Requirements:
Age (minimum age required): 18 years old or 15 years old for those with a race license
you need to complete a Clio Cup Drive in order to participate here
Height: 152-190cm
Maximum weight: 118KG
Licence required: Valid Driving Licence or Approved Race License
Car Specifications:
Engine: RPE 1340cc Suzuki engine
0-100KMH: 3.6 sec
Top Speed: 138mph
Transmission: Six-speed sequential
Engine performance: 185bhp – 130ft/lb 9,500-rpm
More Experiences
Your rite of passage into racing
See Experience
Get ready for the ultimate passenger ride
See Experience
Whatever your level of expertise, BIC has a huge range of track experiences.
See Experience