Formula 1 Gulf Air Bahrain Grand Prix 2023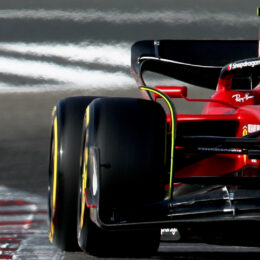 Event Overview
Details on the 2024 Formula 1 Gulf Air Bahrain Grand Prix will be announced soon. Pre-register now to be the first to hear about details for tickets and presale offers for registered customers.
View More
More info
A world of entertainment set to bring plenty of family fun at F1 Bahrain GP 2023 at BIC
A world of entertainment set to bring plenty of family fun at F1 Bahrain GP 2023 at BIC
A world of entertainment—from renowned global performers to fun activities for the whole family—are lined up as part of the off-track programme at the Formula 1 Gulf Air Bahrain Grand Prix 2023, taking place 3 to 5 March at Bahrain International Circuit (BIC) in Sakhir.
There will be plenty to look forward at "The Home of Motorsport in the Middle East" all throughout the race weekend, which kicks off this year's FIA F1 World Championship.
Three days of top-class motorsport will be complemented by plenty of entertaining attractions that include roaming acts, stage shows, carnival rides, kids' activities, a concert featuring an A-list artist, and so much more.
Tickets to this year's race weekend are selling fast. BIC's Early Bird offers have generated its best-ever sales as compared to previous years, and BIC's Corporate Lounges are already completely sold out. Those looking to experience the pinnacle of motorsport must therefore purchase their tickets as soon as possible to be a part of the region's biggest racing and entertainment extravaganza.
Visit bahraingp.com or call the BIC Hotline on +973-17450000 to make a purchase or to get more information on ticket prices and other hospitality options.
The weekend's roaming performers include stilt-walkers, musicians, dancers, magicians, stunt performers and the like; while the stage shows feature some of the world's favourite children's stories and the most delightful characters.
There will also be a number of fun carnival rides, highlighted by the gigantic, 35-metre high Ferris Wheel, featuring 27 gondolas from where fantastic bird's eye views of the circuit and the surrounding Sakhir area.
Meanwhile, headlining the entertainment programme will be a spectacular live performance by multi-platinum-selling artist DJ Snake.
DJ Snake will be taking to the main stage at BIC's F1 Village vending area on Friday night, and all those with tickets will be able to enjoy the concert at no extra cost.
BIC will be opening its doors from the Thursday of race week on 2 March, with three-day ticket-holders able to enjoy an F1 Pit Walk as well as some of the weekend's other colourful off-track attractions.
The on-track action will begin on Friday, 3 March, with the main event, the 57-lap Bahrain Grand Prix, taking place under lights on Sunday, 5 March.
All throughout the weekend, there will be non-stop racing from morning to night as a packed timetable will see F1 being supported by the FIA Formula 2 Championship, the FIA Formula 3 Championship and the Porsche Sprint Challenge Middle East.
F2 and F3 will be staging the first rounds of their respective 2023 seasons in Bahrain, while the BIC-based Porsche Sprint Challenge will be holding the fifth and penultimate meeting of its 2022/2023 campaign.
Images