2022 Formula 1 Gulf Air Bahrain Grand Prix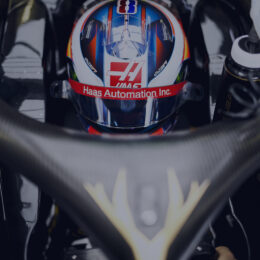 Event Overview
Be the first to witness a new era of F1. Tickets are on sale now for the 2022 Formula 1 Gulf Air Bahrain Grand Prix
View More
Buy Tickets
Al Mansoori, Raffii capture crucial round five victories in BIC 2,000cc Challenge
Al Mansoori, Raffii capture crucial round five victories in BIC 2,000cc Challenge
BIC, Sakhir – Ali Al Mansoori and Raed Raffii claimed a victory apiece in the fifth round of the 2021/2022 BIC 2,000cc Challenge, which took place over the weekend as part of National Race Day at Bahrain International Circuit (BIC) in Sakhir.
Al Mansoori captured the overall win in the meeting's first race while also emerging triumphant in the Novice class, and Raffii followed suit in race two with the overall and Pro class victories.
All the racing took place along BIC's 2.55-kilometre Inner Track.
Al Mansoori was in top form from the round's opening session. He set the pace in Practice with a best lap time of one minute 17.395 seconds in his Honda CIVIC, beating Raffii in his Honda S2000 by just 0.143 seconds.
Al Mansoori then captured pole position for Race One with a 1:16.622 lap in Qualifying—a mere 0.046s ahead of Raed Himmo in another CIVIC.
Al Mansoori was then able to claim the win in the opening sprint from his leading starting position on the grid. He took the chequered flag in 15:34.459 over 12 laps, comfortably ahead of Raffii by 4.957s. Raffii was able to gain his position in second on lap three. Nasser Al Alawi, also driving a Honda S2000, clinched third place for the final overall podium place.
Raffii and Al Alawi were joined on the Pro class podium by Majed Himmo in another Honda CIVIC, while only Al Mansoori and Andrew Ray in a Honda Integra DC2 were on the Novice class podium. Raed Himmo was not classified after retiring in the fourth lap.
Al Mansoori was also able to register the first race's fastest lap of 1:16.431.
In Race Two, Majed Himmo was on pole with Ray alongside him on the front row.
Raffii was on row two but he was able to grab the lead on the inside of the first turn, with Al Alawi right behind him. The pair finished in the same order, with Raffii this time winning by a 4.798s margin. His total race time was 15:32.016 over 12 laps.
Ray and Majed Himmo were the only other finishers in third and fourth overall, respectively. Ray joined Al Mansoori on the Novice podium while Majed Himmo appeared alongside Raffii.
Raed Himmo and Al Alawi were both not classified, which put a huge dent in their title bids, especially for Raed Himmo who headed into the weekend's event atop the season standings but was just three points ahead of Raffii.
Al Mansoori once again set the fastest lap with a 1:16.994 in the second sprint.
Following all the action, the winners were presented their trophies in a podium ceremony.
The 2021/2022 BIC 2,000cc Challenge now heads into its final two rounds of its current campaign.
Images