WEC 8 Hours of Bahrain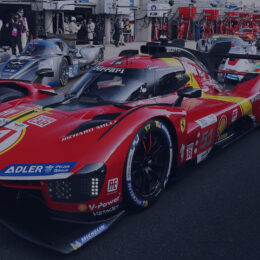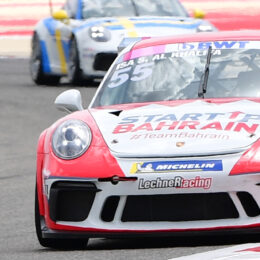 Buy Tickets
Al Zubair completes clean sweep of Porsche BWT GT3 Cup at Speed Weekend
Al Faisal Al Zubair completed a clean sweep of the second round of the 2018/2019 Porsche BWT GT3 Cup Challenge Middle East.

The Team Oman ace won the series' third and final race today, held as Speed Weekend wrapped up at Bahrain International Circuit in Sakhir.
Al Zubair clinched the chequered flag following a tight battle with Berkay Beslar, with only 0.728 seconds separating the two. Al Zubair had won from pole position, while Michael de Quesada rounded out the podium placers 2.129s slower than Al Zubair.
Each of the top three were also first through third in the Pro category.
Winning the ProAm class was Saul Hack ahead of His Highness Shaikh Isa bin Abdulla Al Khalifa of Team Bahrain.
The other Team Bahrain driver in the race was Shaikh Ali bin Mohammed Al Khalifa, who was 10th overall and seventh in class. The Am category was clinched by Michael Knutzon.