Formula 1 Gulf Air Bahrain Grand Prix 2023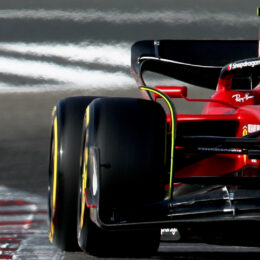 Event Overview
Details on the 2024 Formula 1 Gulf Air Bahrain Grand Prix will be announced soon. Pre-register now to be the first to hear about details for tickets and presale offers for registered customers.
View More
More info
Argentina steer Lamborghini Huracan GT3 to top of FP1 timesheet in GT3 Nations Cup
Argentina were quickest in the first-ever Free Practice of the all-new FIA GT Nations Cup, headlining the Bapco Bahrain GT Festival at Bahrain International Circuit.

Driving a Lamborghini Huracan GT3 car, the pair of Jose Manuel Balbiani and Ezequiel Perez Companc posted a fastest lap time of 2m 02.835 around BIC's 5.214km Grand Prix track.
They had their fastest time in the fifth of 23 laps of work, when they also had a top speed of 158.61kph.
France finished second a mere 0.078s slower. Driving a Mercedes AMG GT3 were the pair of Jean-Luc Beaubelique and Jim Pla.
Classified third in the practice 0.143s behind the leaders were Italy, represented by drivers Piergiuseppe Perazzini and Matteo Cressoni, who share the driver's seat in a Ferrari 488 GT3.
Ranked fourth were Belgium with an Audi R8 LMS, fifth were the YK with a Ferrari 488 GT3, and sixth were Turkey in a Mercedes – AMG GT3.
China in a Porsche 911 GT3 R and Thailand in a Ferrari 488 GT3 rounded out the top eight.
The rest of the classification, from ninth to 16th, respectively, were Denmark, Sweden, Mexico, Belarus, Australia, Malaysia, Hong Kong and Japan.
Participants in the FIA GT Nations Cup will be back in action at 1.45pm for Free Practice 2.