28 Days
Until Formula 1 Gulf Air Bahrain Grand Prix 2023
Formula 1 Gulf Air Bahrain Grand Prix 2023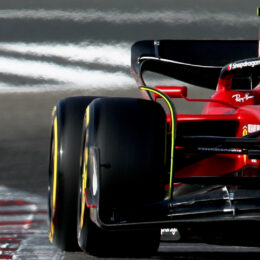 Buy Tickets
Azcona becomes first winner of WTCR race in Bahrain, Middle East
Azcona becomes first winner of WTCR race in Bahrain, Middle East
Mikel Azcona from Spain won the first race of the WTCR-Race of Bahrain this evening, held at a brilliantly lit Bahrain International Circuit (BIC) in support of the Bapco 8 Hours of Bahrain.
Azcona stormed to first place from pole position in his Hyundai Elantra N TCR car to become the first-ever winner of the WTCR-FIA World Touring Car Cup in the Kingdom and the region.
Finishing behind him as runner-up after 15 laps was his BRC Hyundai N Squadra Corse teammate Norbert Michelisz from Hungary, classified 1.955 seconds back.
Completing the podium was Nathanael Berthon from France, who finished 3.443s from Azcona driving his Audi RS3 LMS TCR for Comtoyou DHL Team Audi Sport.
A total of 15 competitors took part in the race.
The WTCR field returns to the BIC track on Saturday for a second go-around, scheduled for a 10am start.
Images