27 Days
Until Formula 1 Gulf Air Bahrain Grand Prix 2023
Formula 1 Gulf Air Bahrain Grand Prix 2023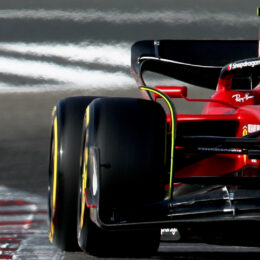 Buy Tickets
Azcona grabs pole for WTCR's first race
Azcona grabs pole for WTCR's first race
Mikel Azcona captured pole position for the first race of the WTCR Race of Bahrain, being held this weekend at Bahrain International Circuit in support of the Bapco 8 Hours of Bahrain.
The Spaniard clinched the leading grid position after clocking a fastest lap of two minutes 11.061 seconds in his Hyundai Elantra N TCR in Q3 of the series' Qualifying today.
Azcona outpaced Nathanael Berthon of France by 0.114s, while starting from row two will be Nestor Girolami (+0.160) from Argentina and Norbert Michelisz (+0.361s) from Hungary.
Taking fifth on the grid was Nicky Catsburg from the Netherlands, who was the last participant in Q3.
Eliminated from Q2 were Attila Tassi from Hungary, Gilles Magnus of Belgium, Esteban Guerrieri and Franco Girolami from Argentina, Mehdi Bennani from Morocco, and Daniel Nagy and Bence Boldizs from Hungary.
Out of running at the end of Q1 were Tom Coronel from the Netherlands, Tiago Monteiro from Portugal and Viktor Davidovski from North Macedonia.
Images