27 Days
Until Formula 1 Gulf Air Bahrain Grand Prix 2023
Formula 1 Gulf Air Bahrain Grand Prix 2023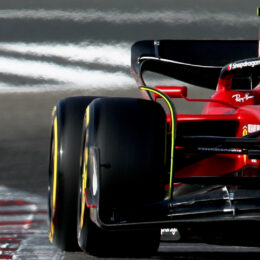 Buy Tickets
Bahrain Drag Racing Championship back to light up the strip this week at BIC
Bahrain Drag Racing Championship back to light up the strip this week at BIC
The bright lights at Bahrain International Circuit (BIC) are set to shine once again on its world-class, quarter-mile drag strip as the long-awaited season-opening round of the 2022/2023 Bahrain Drag Racing Championship takes place this week in Sakhir.
The region's longest-running drag racing series and its most popular annual competition will be bringing the heated one-on-one action back to "The Home of Motorsport in the Middle East", which is a part of the NHRA Worldwide Network under the umbrella of the U.S.-based National Hot Rod Association (NHRA).
The cars and bikes get out on track for the first time on Tuesday and Wednesday (6 and 7 December) for back-to-back nights of Test and Tune. That will be followed on Thursday (8 December) by Qualifying, which will set the elimination pairings for Race Day on Friday (9 December).
Test and Tune is scheduled to be held between 6pm and midnight both days, while Qualifying will be from 3pm to 8pm. The engines will begin roaring from 3pm on Race Day and continue until the last run.
There are set to be 10 classes for both cars and motorbikes in this year's championship. The cars classes include the Index 7.5, Super Street Outlaw 29.5, Outlaw 4 Cylinders, Outlaw 6 Cylinders, Index 10.00 and 9.00, Index 8.50, Competition and Pro Mod; while the motorbike classes are Pro Street and Outlaw.
Top names from global drag racing are expected to compete this season, headlined by NHRA champions Bahrain1Racing and their star-studded crew.
The 2022/2023 season comprises five rounds. In each meeting, participants not only come away with trophies for finishing on the podium, but also win valuable points that go towards end-of-season title-contention.
Champions in Bahrain take home a unique accolade: a prestigious "Wally" trophy, named after NHRA founder Wally Parks. This is awarded only to winners of NHRA-sanctioned events around the world, thus offering competitors a unique prize.
All are welcome to attend this week's events. Tickets are available at the gate or online at bahraingp.com.
Tickets cost BD3 for the Batelco Grandstand for Qualifying and Race Day. For each night of Test and Tune, tickets are BD2 for the Batelco Grandstand.
The 2022/2023 Bahrain Drag Racing Championship continues until February of next year. Round two is slated for 20 to 23 December, followed by round three from 3 to 6 January, 2023.
The fourth and penultimate round will be held from 31 January to 3 February, setting the stage for the season-finale from 21 to 24 February.
Images