2022 Formula 1 Gulf Air Bahrain Grand Prix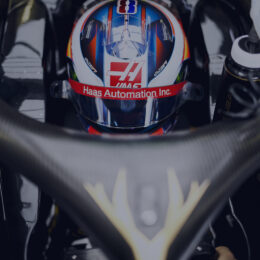 Event Overview
Be the first to witness a new era of F1. Tickets are on sale now for the 2022 Formula 1 Gulf Air Bahrain Grand Prix
View More
Buy Tickets
Bahrain Drag Racing Championship makes thrilling start to 2021/2022 season at BIC
Bahrain Drag Racing Championship makes thrilling start to 2021/2022 season at BIC
Bahrain1 Racing ace Khaled Al Balooshi begins Pro Mod title defence with win
Five Bahraini drivers take first place in their respective car categories
More than 200 drivers from across the Gulf compete across 13 classes in first round
Bahrain International Circuit (BIC) hosted a thrilling season-opener in the 2021/2022 Bahrain Drag Racing Championship and it did not take long for the Kingdom's leading drag racing team to make their presence felt.
Bahrain1 Racing headlined the highly anticipated meeting with Khaled Al Balooshi kicking off his title defence in the Pro Mod category with a fantastic victory.
Al Balooshi was one of more than 200 competitors from across the Gulf who took to BIC's world-class quarter-mile strip for the head-to-head battles. The event was organised by BIC in cooperation with the Bahrain Motor Federation, Bahrain Drag Racing Club and Bahrain Motor Federation.
Al Balooshi powered the NHRA world champions to first place in his Gen 3 Camaro Blower. After ultra-quick sub-four second times throughout qualifying and the eliminations, the Emirati wrapped things up with a solid 4.265s run in his final with a speed of 201.79kph.
It was a perfect start for Al Balooshi in the new campaign, as he hopes to repeat his success at "The Home of Motorsport in the Middle East" from last season, where he secured his Pro Mod title with the final round still to go. He had swept through all four meetings held prior.
Finishing as the runner-up was Saad Al Murran after not producing a time in the final, while Hani Hussain Ali came third.
This year's Bahrain Drag Racing Championship features 13 categories in all for both cars and motorbikes. Five of those were won by the Kingdom's homegrown talent, including Ali Yousif in the 10.0 Index, Sayed Hussain in the 8.5 Index, Jassim Mohamed Saleh in the Outlaw 4-Cylinder, Faisal Alarab in the Outlaw 6-Cylinder and Hussain Ali in the Pro 29.5 V8.
Ali Yousif triumphed in the 10.0 Index class with a 10.038s final run at 208.52kph, beating Ali Baslar's 10.188s time at 211.87kph. Sadiq Jaffar Ali came third.
Sayed Hussain clinched first amongst the 8.5 Index runners with an elapsed time of 8.521s at 242.56kph in the final to beat Hussain Almahroos, who had an 8.567s time and at 257.23kph. Hussain Al Hamad was third.
In the Outlaw 4-Cylinder category, Jassim Mohamed Saleh triumphed with winning marks of 10.376s and 206.32kph. Habub Ali came second in 10.496s at 215.57kph while Ahmed Alsaai completed the podium.
Faisal Alarab followed suit in the Outlaw 6-Cylinder class, where he powered to a 4.463 time at 264.72kph for the win. He beat Nawaf Almanai in the final, who had a 6.031s run at 138.48kph. Yousif Alzayani came third.
The list of Bahraini victors was rounded off by Hussain Ali in the Pro 29.5 V8. He won the first round of this all-new category with an elapsed time of 4.207s at 288.53kph in the final, where he beat Mohammed Awadh's 6.426s time at 134.39kph. Abdulla Waleed Al Hatem came third.
In the other cars categories, three Kuwaiti drivers stepped atop their respective podiums. Fahad Al Khuwari won the 9.0 Index class with a 9.082s time at 232.97kph; Sayed Hussain Al Hadad was the winner of the 7.5 Index category with a final run of 7.637s at 293.01kph; and Ebrahim Abdulla took first place amongst the Competition 4.5 competitors with marks of 4.557s at 241.27kph in his final elimination.
Meanwhile, a trio of participants from Saudi Arabia and one other from Kuwait were victorious in the four classes for motorbikes.
In the Street Fight Bikes 9.5, Saudi's Theeb Al Qahtani was the winner at 9.605s and 245.01kph. Fadi Abu Jamus, also from Saudi, clinched the 8.5 Index Bikes category with an 8.571s elapsed time at 217.31kph. Mishari Al Turki completed the Saudi treble, taking the Pro Street Bikes class at 4.506s and 266.09kph.
Amongst the Outlaw Bikes, Fahad Alharbi from Kuwait triumphed with a time of 5.230s at 174.35kph.
This 2021/2022 season in the Bahrain Drag Racing Championship features five rounds in all. Round two will be held from December 13 to 16, while round three will take place January 4 to 7 in the new calendar year. The final two rounds will then be staged on back-to-back weekends at BIC, beginning with round four from February 8 to 11 and then the fifth and final meeting from February 15 to 18.
Gallery