Formula 1 Gulf Air Bahrain Grand Prix 2023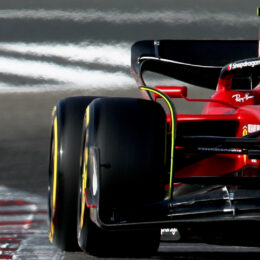 Event Overview
Bahrain has the honour of again opening the 2023 season, so fans in Bahrain will be the first to see the new cars, new driver line ups and all the uncertainty and anticipation that the first race of a new season brings.
View More
More info
Bahrain Drag Racing Championship set for epic climax in season-finale this weekend at BIC
Bahrain Drag Racing Championship set for epic climax in season-finale this weekend at BIC
The 2022/2023 Bahrain Drag Racing Championship is set for an epic climax this weekend as Bahrain International Circuit (BIC) hosts the season's fifth and final round from Tuesday to Friday (31 January to 3 February) in Sakhir.
Intense title battles have been brewing across the series' 13 categories and they will all be settled at this upcoming meeting at "The Home of Motorsport in the Middle East".
BIC's quarter-mile drag strip, a member of the prestigious Worldwide Network of the U.S.-based National Hot Rod Association (NHRA), will host all the heated head-to-head action.
Two nights of Test and Tune kick off the round on Tuesday and Wednesday night. Qualifying will then be held on Thursday, to be followed by Race Day on Friday.
The Bahrain Drag Racing Championship has attracted participants from all over the world, competing in classes for both cars and motorbikes. They will be going at it one last time this season for pride, bragging rights and for the prestigious "Wally" trophies—one of the sport's highest honours that are awarded exclusively to champions of NHRA-sanctioned events across the globe.
All are welcome to attend this week's racing and enjoy the region's biggest and best drag racing championship. Tickets are available at the gate or online at bahraingp.com.
Tickets cost BD3 for the Batelco Grandstand for Qualifying and Race Day. For the second night of Test and Tune, tickets are BD2 for the Batelco Grandstand.
Test and Tune will be held between 6pm and midnight, while racing will begin from 4pm on Qualifying Day and from 1pm on Race Day.
Images