7 Days
Until Phase 2 of Early Bird Ends
Formula 1 Gulf Air Bahrain Grand Prix 2023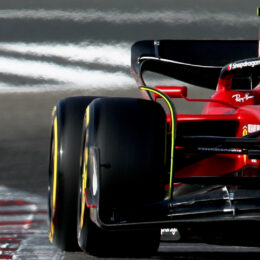 Event Overview
Tickets are now on sale for the 2023 Formula 1 Gulf Air Bahrain Grand prix with as much as 17% off in our Early Bird offer!
View More
Buy Tickets
Bahrain ProAm 1000 confirmed for January 2023
Bahrain ProAm 1000 confirmed for January 2023
The only major GT race in the world exclusively for ProAm and Am driver crews
Hosted by Bahrain International Circuit on 28 January 2023
Entries open to GT3, GT4 and Cup classes
Bahrain International Circuit, "The Home of Motorsport in the Middle East", will host the Bahrain ProAm 1000 on 28 January 2023, a ground-breaking GT endurance race dedicated to gentleman and semi-professional entrants.
An innovative format sees entry open exclusively to ProAm and Am driver line-ups. ProAm combinations feature an FIA Gold-rated, professional driver alongside Silver or Bronze team-mates, while the Am class is dedicated to drivers rated as Silver or Bronze.
As the first major international race in which Pro driver line-ups, consisting only of professional Gold-rated competitors, are not permitted, the Bahrain ProAm 1000 becomes the only global GT endurance race to guarantee overall victory for a gentleman driver.
A high-quality field of GT3, GT4 and Cup cars from around the world will do battle over 1000km on the spectacular Bahrain International Circuit, venue for the Formula 1 Bahrain Grand Prix since 2004.
The Bahrain ProAm 1000 is a cooperation between Bahrain International Circuit and Driving Force Events, promoter of the famous Gulf 12 Hours race which has been bringing the glamour and excitement of dedicated GT racing to the region annually since its launch in 2012.
The Bahrain ProAm 1000 joins an action-packed weekend of motorsport at Bahrain International Circuit on 27-28 January 2023. Also on the same weekend schedule is the third round of the relaunched Middle East TCR Series, the only championship in the Gulf region dedicated exclusively to TCR cars.
Teams, drivers, media, race fans and all interested in the Bahrain ProAm 1000 can register and find further information at www.proam1000.com or via BIC's website at www.BahrainGP.com.
Sherif Al Mahdy, Commercial Director at Bahrain International Circuit, said: "With our long history of hosting endurance racing, we are delighted to bring the first edition of the Bahrain ProAm 1000 to the Kingdom. The unique structure of the race, combined with the relaunched Middle East TCR series in the same weekend, offers a true racing spectacle for fans. We look forward to welcoming all those involved early next year."
Andrea Ficarelli, head of Driving Force Events, said: "We want to celebrate the gentleman and semi-professional drivers whose passion and commitment is vital to endurance racing by offering them a world-class, unique event.
"We initially planned to launch the Bahrain ProAm 1000 last year but Covid travel restrictions intensified over the winter, so we made a pragmatic decision to delay. We believe now is the right time to launch this new international event, tailor-made around gentlemen and semi-professional drivers, on one of the world's most prestigious circuits.
"By opening the Bahrain ProAm 1000 only to ProAm and Am driver line-ups, we guarantee that at least one gentleman driver will stand on the top of the podium. Thank you to our friends at Bahrain International Circuit who have shared and supported this vision."
Images