WEC 8 Hours of Bahrain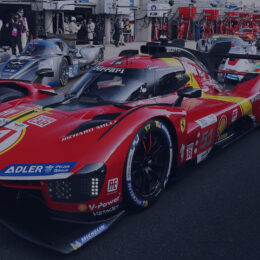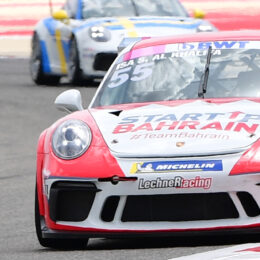 Buy Tickets
Bahrain to open 2024 F1 season with first-ever Saturday Night Race
Bahrain to open 2024 F1 season with first-ever Saturday Night Race
• 2024 F1 calendar announced, with The Formula 1 Gulf Air Bahrain Grand Prix to open the season on 29 February to 2 March
• Summer Early Bird ticket window open from today, with ten-day only 20% discount on tickets to the 2024 race, which will be the 20th anniversary celebration of F1 in Bahrain
Formula 1 today announced the 2024 calendar, with Bahrain International Circuit (BIC), "The Home of Motorsport in the Middle East", set to celebrate its 20th anniversary as the opening round of the season and its first-ever Saturday night race.
The Formula 1 Gulf Air Bahrain Grand Prix opening the season in a race weekend taking place from 29 February until 2 March. The race will take place on Saturday evening at the request of F1, in order to allow for necessary logistics for the second race of the season in Saudi Arabia, which is also scheduled as a Saturday race.
To coincide with the calendar announcement, BIC has launched its first ever Summer Early Bird, a chance for fans to pick up their F1 2024 tickets with discounts of up to 20% for its landmark celebration of 20 years in F1. The Early Bird sale, which will only be open for ten days, offers ticket prices that BIC guarantees will not be beaten and offers fans the best value for money. With just ten days to snap up tickets at these prices, fans are urged to book now at bahraingp.com or by calling +973-17450000.
Shaikh Salman bin Isa Al Khalifa, Chief Executive of Bahrain International Circuit, said:
"To have our 20th anniversary race to start the 2024 season is a huge honour for us and we plan to ensure this landmark event will offer a lifetime of memories for fans. We offer our particular thanks to Formula 1 for yet again placing their trust in us to kick of the new season in style.
"We are also delighted to launch our Summer Early Bird ticket offer, offering fans the chance to snap up their tickets with amazing discounts available. With our 2023 race selling out faster than ever before, I would urge fans not to delay to ensure they can join us for what will be a special celebration of our 20 years in Formula 1.
"Saturday Night in Sakhir promises to be something special and we can't wait to welcome fans to Bahrain next year for a weekend of spectacular racing and entertainment."
The 2024 calendar will comprise 24 races, with the Saudi Arabian Grand Prix taking place the week after Bahrain, with the season concluding in Abu Dhabi on 8 December.