2022 Formula 1 Gulf Air Bahrain Grand Prix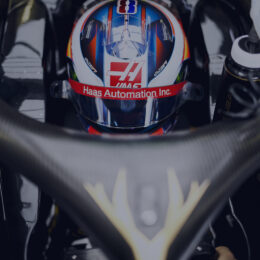 Event Overview
Be the first to witness a new era of F1. Tickets are on sale now for the 2022 Formula 1 Gulf Air Bahrain Grand Prix
View More
Buy Tickets
Bahrain's F1 fans to get first up-close look at 2022 F1 car this weekend at City Centre Bahrain
Bahrain's F1 fans to get first up-close look at 2022 F1 car this weekend at City Centre Bahrain
Chance to win a Bahrain GP licence plate signed by Lewis Hamilton and Valtteri Bottas in social media fan competition
The Kingdom's motorsport fans are in for a treat this weekend as Bahrain International Circuit (BIC), "The Home of Motorsport in the Middle East", is putting on public display the brand new 2022 Formula 1 car at City Centre Bahrain.
The all-new F1 car is set to be introduced this season as part of the biggest revolution of rules in the sport, all of which will come into effect at the F1 Gulf Air Bahrain Grand Prix 2022 taking place 18 to 20 March at BIC in Sakhir.
As part of the lead-up to this once-in-a-generation event, BIC is offering the public the chance to see the 2022 car with a special Bahrain livery for the very first time, in a display at City Centre Bahrain. The car will be on show from Thursday (20th January) through to Saturday night.
Meanwhile, BIC is offering fans who visit the display a chance to win a Bahrain GP licence plate signed by F1 Mercedes stars Lewis Hamilton and Valtteri Bottas. Fans can take a snap of themselves with the 2022 car, post it on Instagram using the #BahrainGP hashtag to be in with a chance to win. One lucky winner will be randomly selected at the end of the competition period on Saturday night.
Fans at City Centre can also visit the BIC stand to buy their tickets for this year's highly anticipated race. Tickets are still available with up to 15 per cent off under BIC's Early Bird promotion, which is only available for a limited period and it is the last chance for fans to get Grand Prix tickets at reduced prices.
Discounts are also available for children aged three to 12 at 50 per cent off, with reductions also available to students, those with special needs, and senior citizens.