WEC 8 Hours of Bahrain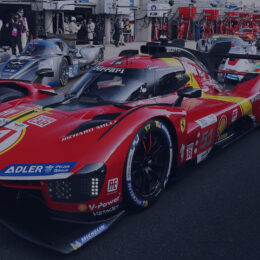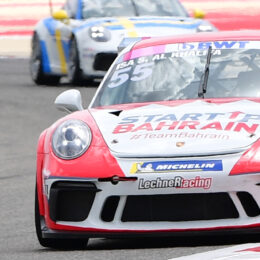 Buy Tickets
BIC 2,000cc Challenge set for intense season finale under lights at BIC on Friday night
BIC 2,000cc Challenge set for intense season finale under lights at BIC on Friday night
Bahrain International Circuit (BIC) hosts on Friday (7 April) the thrilling grand finale of the 2022/2023 BIC 2,000cc Challenge.
Set to be held as part of National Race Day at "The Home of Motorsport in the Middle East" in Sakhir, the event will also see the Bahrain Motorcycle Championship hitting the track under BIC's bright state-of-the-art floodlights.
The meeting is being organised by BIC in cooperation with the Bahrain Motor Federation, Circuit Racing Commission and the Bahrain Motorcycle Commission.
All are welcome to attend and watch all the thrilling night-racing action, which will be held along BIC's 2.55-kilometre Inner Circuit. Tickets can be purchased at the gate.
The BIC 2,000cc Challenge is headed for an intense fifth and last round with up to four drivers still with a chance at claiming the coveted championship.
Leading the pack is Majed Himmo with 114 points, just seven ahead of Moaz Elzahrawi and Isa Ebrahim who are tied second on 107 points apiece. They are the principal contenders for the 2022/2023 title.
Andrew Ray is fourth on the standings with 87 points but is still mathematically in the fight although will need the other competitors to not score any points this weekend for a shot at the crown.
All four feature in the round's entry list, along with Andreas Buelow, Wiebke Buelow and Bassim Al Alawi.
Their battles on Friday get underway at 8.30pm with a 30-minute practice, to be followed at 9.40pm by qualifying, also over 30 minutes. That will set the grid for the evening's first 12-lap race, flagging off at 11.03pm. The reverse grid rule will then set the starting order for race two, which is slated for 12.28am.
Meanwhile, the Bahrain Motorbikes Championship will have their practice at 9.05pm, with qualifying set for 10.20pm. A single 18-lap race will then take place starting 11.43pm.
The podium ceremonies for both series are set for 1am.
The BIC 2,000cc Challenge is the region's longest-running circuit racing championship. It features the Kingdom's best gentleman drivers of various ages and nationalities going bumper-to-bumper in two-litre cars.
Images