2022 Formula 1 Gulf Air Bahrain Grand Prix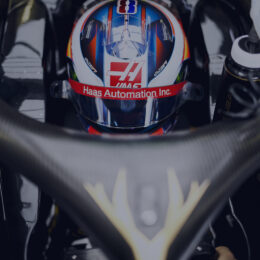 Event Overview
Be the first to witness a new era of F1. Tickets are on sale now for the 2022 Formula 1 Gulf Air Bahrain Grand Prix
View More
Buy Tickets
BIC aiming to strengthen ties with Kingdom's small and medium-sized businesses
BIC aiming to strengthen ties with Kingdom's small and medium-sized businesses
Senior management from Bahrain International Circuit (BIC), "The Home of Motorsport in the Middle East", held a meeting with Bahrain Development of Small and Medium Enterprises Society (BDSMEs) Chairman MP Mr Ahmed Sabah Al Saloom and discussed ways of further cooperation.
BIC Chief Commercial Officer Sherif Al Mahdy and BIC Corporate Services Director Beshara Abdu Beshara visited Al Saloom at the society's headquarters in Sanabis and spoke about ways of developing stronger ties between the circuit and small and medium-sized businesses across the Kingdom.
Al Mahdy and Beshara conveyed the greetings of BIC Chief Executive Shaikh Salman bin Isa Al Khalifa and highlighted the BDSMEs key role in supporting the Kingdom's private sector.
Al Mahdy and Beshara underlined the great importance of small and medium enterprises to Bahrain's economy, and expressed BIC's aim of enhancing working relations with such establishments.
For his part, Al Saloom thanked Al Mahdy and Beshara for their visit and praised BIC for its invaluable contributions to the Kingdom's growth at all levels throughout the years.
Al Saloom expressed his strong desire to welcome greater cooperation between BIC and small and medium-sized enterprises, and said that it will provide a tremendous boost for all parties involved.
The MP also noted the great potential for small and medium-sized businesses to support BIC and the Kingdom of Bahrain with the major international motorsport events hosted annually, which would provide a welcome opportunity for such enterprises to further grow their market reach.
At the end of their visit, it was agreed to continue discussions and to work closely together on achieving the set goals between BIC and the BDSMEs.