2022 Formula 1 Gulf Air Bahrain Grand Prix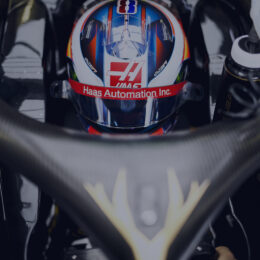 Event Overview
Be the first to witness a new era of F1. Tickets are on sale now for the 2022 Formula 1 Gulf Air Bahrain Grand Prix
View More
Buy Tickets
BIC all set for maiden FIA World Touring Car Cup races as part of WEC weekend
BIC all set for maiden FIA World Touring Car Cup races as part of WEC weekend
WTCR to join FIA World Endurance Championship weekend at Bahrain International Circuit
Bahrain to become first venue in the region to host WTCR
Completed 2022 event schedule approved by FIA World Motor Sport Council
Bahrain International Circuit (BIC), "The Home of Motorsport in the Middle East", announced today a fantastic new international racing series that will be coming to Sakhir and the region for the first time later this year, as part of the FIA WEC 8 Hours of Bahrain this November 11 and 12.
The 2022 WTCR – FIA World Touring Car Cup will be a major part of the support programme of the FIA World Endurance Championship (WEC) 8 Hours of Bahrain weekend, with the WTCR Race of Bahrain.
It is the first time the WTCR will take place alongside the FIA WEC, making for a fantastic touring car and sportscar spectacle.The Kingdom's event is also part of a double-header with Saudi Arabia that will decide the series' title winners this year. The Saudi event will take place November 25 to 27.
The calendar update has been approved by the recent meeting of the FIA World Motor Sport Council and represent a big opportunity for the WTCR, which has never previously visited the Middle East, a key motorsport hub.
Adding Bahrain International Circuit and Jeddah Corniche Circuit to this season's schedule means the 2022 WTCR title chase will be decided at two Formula One Grand Prix venues built to FIA Grade One standards of safety. With the WTCR joining the FIA World Endurance Championship event in Bahrain, two FIA world-level competitions will appear on the same timetable. Indeed, the inaugural WTCR Race of Bahrain, which is being organised in partnership with WEC promoter Le Mans Endurance Management, will feature one race on Friday November 11 with the second race following on the morning of Saturday November 12 prior to the 8 Hours of Bahrain WEC season finale getting underway later in the day.
The inaugural WTCR Race of Bahrain will use BIC's full 15-corner, 5.412-kilometre Grand Prix Circuit layout.
WTCR Race of Bahrain will count as Rounds 15 and 16 of the 2022 season, while WTCR Race of Saudi Arabia will form Rounds 17 and 18.
Sherif Al Mahdy, Chief Commercial Officer at Bahrain International Circuit, said: "It's a great honour for us to host WTCR for its debut in the Middle East and also the first time it will appear alongside the World Endurance Championship. The unique combination of touring car and sportscar racing will make for an exciting spectacle for fans in Bahrain and across the world and we look forward to welcoming participants later this year."
Alan Gow, FIA Touring Car Commission President, said: "Having two world-class venues such as the Bahrain International Circuit and Jeddah Corniche Circuit joining the WTCR − FIA World Touring Car Cup calendar is a positive development for the series. It's also great to finally have a joint event with the FIA World Endurance Championship. Despite obvious differences in cars and race durations, touring cars and sportscars belong to the same family of closed-cockpit racing. There have always been crossovers between the two and drivers tend to switch from one discipline to another. This will also be something special for the fans, the media and should offer both promoters the opportunity to do some interesting promotional activities."
Images