WEC 8 Hours of Bahrain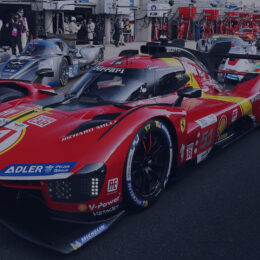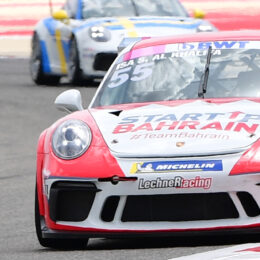 Buy Tickets
BIC bolsters SUV line-up with addition of Ford Bronco Big Bend for Y.K. Off-Road Experience
BIC bolsters SUV line-up with addition of Ford Bronco Big Bend for Y.K. Off-Road Experience
The Home of Motorsport in the Middle East is celebrating the arrival of its latest SUV, the all-new Ford Bronco Big Bend, which is set to thrill drivers and passengers as part of Bahrain's unique Y.K Off-Road Experience this summer.
Bahrain International Circuit (BIC), in partnership with Y.K. Almoayyed and Sons has added the ultra-powerful Ford Bronco Big Bend to its exceptional line-up of 4×4 vehicles available in the Y.K. Off-Road Experience.
The Bronco is a legend amongst high-end SUVs built with the extreme adventure seeker in mind. This makes it perfect for the only off-road experience of its kind available in the region at BIC in Sakhir.
The Y.K. Off-Road Experience is open all year round, including throughout the summer months, with bookings available every day as either a driving or passenger experience.
The Bronco Big Bend boasts a 2.3-litre EcoBoost engine that can generate 275 horsepower and it features a 10-speed automatic transmission. It has four-wheel power disc brakes with a four-sensor, four-channel antilock braking system and electronic stability control, giving the driver complete maneuvering ability in the most challenging conditions.
The Bronco Big Bend joins the three other top-of-their-line SUVs already available in the Y.K. Off-Road Experience at BIC, namely the Nissan Super Safari, the Nissan Patrol LE V8 D Spec-2019, and the Nissan Patrol SE T2 V6-2019.
The capabilities of these superb vehicles can be enjoyed either as a driver or passenger in this unique off-roading activity, available only at BIC.
As a driver, participants will be able to harness the power and dynamism of their select 4×4 vehicle like never before, and explore the different terrains of sand, rock, hill, and water landscapes.
Both driver and passenger will be able to immerse themselves in an exciting adventure through 32 natural and man-made obstacles.
All participants will be guided by BIC's expert team of instructors, who will assist with the technologies that make SUVs such as the Bronco Big Bend and Patrol such incredible vehicles.
The Y.K. Off-Road Experience is available at BD71.500 for drivers and BD13.500 for passengers.
Images