2022 Formula 1 Gulf Air Bahrain Grand Prix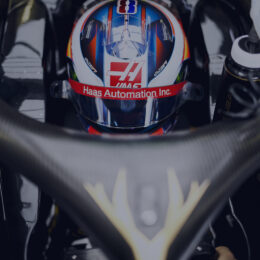 Event Overview
Be the first to witness a new era of F1. Tickets are on sale now for the 2022 Formula 1 Gulf Air Bahrain Grand Prix
View More
Buy Tickets
BIC CE meets with Tender Board Secretary-General ahead of start of the racing season
BIC CE meets with Tender Board Secretary-General ahead of start of the racing season
Bahrain International Circuit (BIC) Chief Executive Shaikh Salman bin Isa Al Khalifa held a meeting with Mr. Jamal Abdulaziz Abdulghaffar Al Alawi, Secretary-General of Bahrain's Tender Board, as part of preparations for the start of the new racing season.
BIC is set to host some of biggest sporting, social and economy-boosting events in the Kingdom and the Middle East in the coming months.
The meeting was held at the Tender Board headquarters, and attended by the BIC Chief Commercial Officer Mr. Sherif AL Mahdy and the BIC Corporate Services Director Beshara Abdu Beshara was also present.
The meeting came within the framework of enhancing the joint-cooperation between BIC and the Tender Board.
Shaikh Salman also expressed his sincere congratulations to Al Alawi on the occasion of obtaining the royal trust of being appointed to his position.
Shaikh Salman stressed the great role of the Tender Board in enhancing the transparency and efficiency of procurement and sales practices in the Kingdom, which in turn supports the growth of the private sector, in addition to enhancing economic stability according to best practices.
The 2022/2023 national racing season at BIC kicks off this October and many international, regional and national championships are set to take place, in addition to many off-track events throughout the calendar year.