2022 Formula 1 Gulf Air Bahrain Grand Prix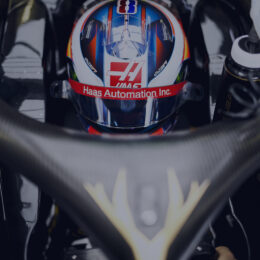 Event Overview
Be the first to witness a new era of F1. Tickets are on sale now for the 2022 Formula 1 Gulf Air Bahrain Grand Prix
View More
Buy Tickets
BIC Chairman congratulates Shaikh Abdulla bin Isa Al Khalifa on FIA appointment
BIC Chairman congratulates Shaikh Abdulla bin Isa Al Khalifa on FIA appointment
Bahrain International Circuit (BIC) Chairman Arif Rahimi, on behalf the BIC Board of Directors and Management, expressed his sincerest congratulations today to Shaikh Abdullah bin Isa Al Khalifa, President of the Bahrain Motor Federation, on his appointment as FIA Vice-President for Sport (Middle East).
His appointment follows the election of Mohammed Ben Sulayem, who became the first-ever representative from the Middle East to be appointed President of the Federation Internationale de l'Automobile (FIA).
Mr Rahimi stressed that Bahrain continues to strengthen its key role in international motorsport, and Shaikh Abdullah bin Isa's appointment in his new post confirms this.
The BIC Chairman added that officials from the Gulf continue to contribute to the region's profound successes in the sport, which has gained great momentum in recent years and has become global motorsport's fastest-growing market.
Mr Rahimi praised the efforts of both Ben Sulayem and Shaikh Abdullah bin Isa in promoting the development of motorsport at the regional and international levels, and their extensive experience in managing and organising motorsport events at all levels.
The BIC Chairman also expressed his sincerest wishes for their success in achieving their ambition for motorsport in their new positions.
Images