2022 Formula 1 Gulf Air Bahrain Grand Prix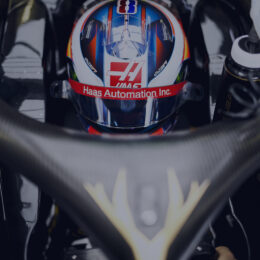 Event Overview
Be the first to witness a new era of F1. Tickets are on sale now for the 2022 Formula 1 Gulf Air Bahrain Grand Prix
View More
Buy Tickets
BIC COO Appointed Race Director for European Le Mans Series
BIC COO Appointed Race Director for European Le Mans Series
Bahrain International Circuit (BIC) Chief Operating Officer Fayez Ramzy Fayez has been appointed to the role as Race Director for the European Le Mans Series (ELMS) 2022 season, ahead of the start of the first race in France this Sunday (17 February).
Fayez has been in France for the ELMS pre-season testing at the Paul Ricard Circuit in the French commune of Le Castellet, which will also on Sunday host the first of six meetings scheduled between now and October across Europe, with other rounds set to take place in Italy, Spain, Belgium and Portugal.
The ELMS is a European endurance racing championship organised by Le Mans Endurance Management, which is also the organiser of the World Endurance Championship. There are forty-two cars competing in the 4 Hours of Le Castellet this weekend, supported by additional races including the Michelin Le Mans Cup and The Ligier European Series.
Fayez's role of Race Director for ELMS is the latest of many top-tier assignments throughout his career in all categories of international motorsport. Aside from his role as BIC COO, he is also the Clerk of the Course for the annual F1 Bahrain Grand Prix and has also been the Deputy Race Director for the World Endurance Championship. In addition, he is a member of the FIA Circuit Commission and is also an FIA Track Inspector.
Frédéric Lequien, CEO of Le Mans Endurance Management:
"It is a logical and welcome step that Fayez's experience in dealing with major motor manufacturers and world-class teams at BIC events and the World Endurance Championship should be recognised. We are happy and proud to see him take up this new position in ELMS."
Sheikh Salman bin Isa Al Khalifa, Chief Executive of Bahrain International Circuit, said:
"I congratulate Fayez on his appointment as race director at ELMS, which represents a further step in his role in International motorsport. Bahrain's involvement across top tier global motorsport continues to go from strength to strength. I offer my thanks to Sheikh Abdulla bin Isa Al Khalifa, FIA Vice-President for Sport (Middle East) and President of the Bahrain Motor Federation for the support he, and the BMF, offers in encouraging our representation in the sport at an international level."
Commenting on his appointment, Fayez Ramzy Fayez, said:
"It's a great honour to have been appointed as Race Director for ELMS and to be able to represent Bahrain on the international motorsports arena. Together with so many colleagues in Bahrain, we have extensive involvement in so many areas of global motorsport and I am pleased to support ELMS in this new role."