Formula 1 Gulf Air Bahrain Grand Prix 2023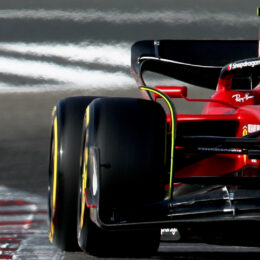 Event Overview
Details on the 2024 Formula 1 Gulf Air Bahrain Grand Prix will be announced soon. Pre-register now to be the first to hear about details for tickets and presale offers for registered customers.
View More
More info
BIC hosts Ebrahim K Kanoo Drag and Drift Nights Monday for twice the thrills
BIC hosts Ebrahim K Kanoo Drag and Drift Nights Monday for twice the thrills
Bahrain International Circuit (BIC) is bringing double the action to fans on Monday (6 February) with the Ebrahim K Kanoo Drag and Drift Nights, set to light up the drag strip and the drift park at "The Home of Motorsport in the Middle East".
The widely popular double-header gives speed enthusiasts the opportunity to take their very own cars or motorbikes and push them to their limits down the strip or put on an amazing display of power sliding along BIC's vast vehicle dynamics area. There is also the option for participants to take part in both, making for twice the thrills in one action-packed event.
Ebrahim K Kanoo Drag and Drift Nights will take place from 6pm to 11pm.
BIC's quarter-mile strip is highly regarded as one of the best in all of drag racing. It is a part of the prestigious Worldwide Network, under the banner of the U.S.-based National Hot Rod Association (NHRA). The vehicle dynamics area, meanwhile, features a specially configured layout at BIC's car park for the drifters. It is surrounded by safety barriers, and it is one of the largest open tarmac areas in Bahrain, making for an exciting drift park for drifting enthusiasts to showcase their skills.
Both the drag and the drift can be enjoyed for a single fee of BD11. Participation in just the drag racing or just the drifting costs BD8. Registration for participants can be done on site from 5pm. Those who would like to experience the drag or drift as a passenger can get into a participant's car for an additional BD4.500.
In addition to the Drag and Drift, also available on Monday night is BIC's most adrenaline-pumping passenger ride, the Dragster Experience, also known as "the Fastest Ride on Earth!" Fans will have a chance to get a taste of pure speed as they are taken from zero to 100kph in just one second while seated in a Top Dragster. The Dragster Experience is available at BD44 for the first passenger while the second passenger can get 50 per cent off.
Spectators are invited to attend the event. Tickets can be purchased online at BIC's official website bahraingp.com for BD2 apiece. Tickets for children aged 12 and below are BD1 each.
Images