2022 Formula 1 Gulf Air Bahrain Grand Prix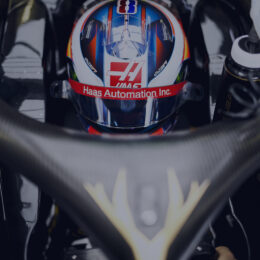 Event Overview
Be the first to witness a new era of F1. Tickets are on sale now for the 2022 Formula 1 Gulf Air Bahrain Grand Prix
View More
Buy Tickets
BIC launches tickets for F1 pre-season testing including free entry with F1 tickets bought before 1 March
BIC launches tickets for F1 pre-season testing including free entry with F1 tickets bought before 1 March
Free entry for both spectator days of F1 pre-season testing for all F1 tickets bought before 1 March.
Single tickets for pre-season testing priced at BD5 per day (BD2.5 for children) with hospitality packages also available.
Pre-season testing taking place at BIC between 10 and 12 March with public access on 11 and 12 March.
Bahrain International Circuit (BIC) today launched tickets for 2022 Formula 1 pre-season testing, scheduled to take place between 10 and 12 March 2022. With spectators permitted entry for the last two days of testing, it will be the first opportunity for fans to witness in person the new generation of F1 cars on track.
BIC announced that all those who have bought tickets for the Formula 1 Gulf Air Bahrain Grand prix before 1 March will be granted free access to pre-season testing. Fans with tickets bought before this date can use their electronic or printed F1 tickets to gain entry into testing and do not need to register in advance.
For those without F1 tickets, tickets to F1 testing are now available to purchase online at Bahraingp.com. Tickets are priced at BD5 per day for adults and BD2.5bd for children.
F1's famous Paddock Club hospitality will also be available for the last two days of testing and those interested should email corporate@bic.com.bh or visit our website for more details.
Public access for fans will be on Friday 11th March 2022 and Saturday 12th March 2022 with gates open from midday to 7pm on each day. Please note that the first day of testing will not be open to the public.
This year's Bahrain Grand Prix is set to be an historic occasion for the sport, as it ushers in "A New Era" in F1 following the biggest shake-up in rules and regulations in the top flight.  As the host of pre-season testing and the opening round of the season, Bahrain's fans are in the enviable position of being the first in the world to experience the pinnacle of motorsport like never before.