2022 Formula 1 Gulf Air Bahrain Grand Prix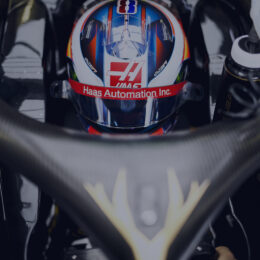 Event Overview
Be the first to witness a new era of F1. Tickets are on sale now for the 2022 Formula 1 Gulf Air Bahrain Grand Prix
View More
Buy Tickets
BIC offers fun, physical activity with Batelco Fitness on Track programme on Tuesday
BIC offers fun, physical activity with Batelco Fitness on Track programme on Tuesday
Bahrain International Circuit (BIC) is offering members of the public a chance to get in a good workout within a unique setting with its latest hosting of the widely popular Batelco Fitness on Track programme on Tuesday (19 April) in Sakhir.
Batelco Fitness on Track gives participants the opportunity to partake in a fun, physical activity in a casual, safe environment—either on foot or on a bicycle.
Tuesday's event is scheduled to be held between 6pm and 10pm at "The Home of Motorsport in the Middle East", and it continues BIC's year-round calendar of events and activities both on and off the race track.
In the activity, runners and cyclists alike will be able to get a sweat going. The running and cycling will take place on separate track layouts, with runners and walkers utilising the 2.550-kilometre Inner Track and cyclists riding their bikes along BIC's 3.543-kilometre Outer circuit, with a dedicated area for children's cycling.
Those interested in taking part are advised to book in advance at BIC's official website bahraingp.com or by calling the BIC Hotline on +973-17450000.
All who register must pay upon booking. The cost to take part remains the same at BD2 for cyclists and BD1 for runners. Those under the age of 12 can participate for free if accompanied by a paying adult.
Everyone taking part will be able to enjoy the activity within BIC's secure and controlled setting.
Images