WEC 8 Hours of Bahrain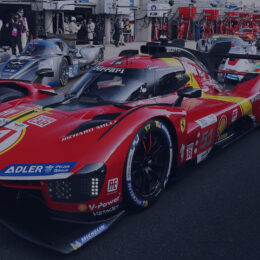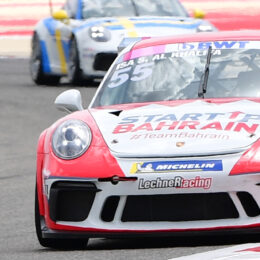 Buy Tickets
BIC Season-Launch Week: Motorsport fans set for ultimate thrills with Orange Media Open Track and Track Experiences
Bahrain International Circuit (BIC) announced today details for the new season of the hugely popular Orange Media Open Track and Track Experiences, both of which are scheduled to kick off in the next two weeks and continue until March of next year.
As part of BIC Season-Launch Week, "The Home of Motorsport in the Middle East" continues to drum up excitement and give motor racing fans the opportunity to mark their calendars and plan for the circuit's most thrilling fan experiences.
Orange Media Open Track is one of the most popular driving activities for speed lovers at BIC. It gives participants the chance to take their very own cars or motorbikes out for a spin along the world-renowned Sakhir track, while pushing them to their limits within a safe and controlled environment.
Track Experiences, meanwhile, offers adrenaline-pumping drives and passenger rides in three ultra-quick cars, including the Renault Clio Cup and the Radical SR1 and SR3.
Both the Orange Media Open Track and Track Experiences are part of BIC's fantastic array of activities for the general public to enjoy.
More information on all that is on offer is available on bahraingp.com or by calling the BIC Hotline on +973-17-450000.
Orange Media Open Track
In Orange Media Open Track, a huge variety of cars, supercars and sports bikes are regularly seen hitting the tarmac at BIC, and those taking part certainly get to satisfy their need for an adventure.
BIC holds Orange Media Open Track activities both during daytime hours and at night.
This season, there will be nine Orange Media Open Track days, beginning on 6 October. The other dates are 10 and 24 November, and 15 December this year; as well as on 13 January; 3, 15 and 17 February, and 8 March in 2024.
BIC has also scheduled four Orange Media Open Track nights for participants to enjoy the spectacle of driving under BIC's bright, state-of-the-art floodlights. These will be available on 29 December, 26 January and on 16 and 29 March.
The cost of an Orange Media Open Track day activity, when booked in advance, is BD82.500 for the full day, BD55 for the half day and BD22 for a single session. Prices for booking on the day itself are BD93.500 for the full day, BD66 for the half day and BD27.500 for a single session.
For Orange Media Open Track nights, booking in advance costs BD99 for the full night, BD71.500 for the half night and BD33 for a single session. On the evening itself, the full night price is BD115.500, the half-night cost is BD82.500, and the single-session price is BD44.
Instructor sessions are also available at an extra cost, while additional drivers and passengers can also participate for a fee.
Driver etiquette is of ultimate importance in every Orange Media Open Track activity, so there is no close or aggressive overtaking permitted. Overtaking is by invitation between corners and driving is monitored, with poor or dangerous driving being dealt with swiftly by officials.
Track Experiences
The excitement is non-stop at BIC and Track Experiences offers some of the most engaging drives and passenger rides that will get the heart racing.
Fans can get an awesome introduction to the high-octane world of motorsports in the Clio Cup Experiences, where they can step into a 1.6 litre, Turbocharged Renault Clio Cup sportscar either for a drive or a passenger ride. The driving experience takes the participant onto the track behind a professional instructor in a lead-follow manner, while the passenger experience requires those taking part to simply buckle up and enjoy the rush!
Supreme thrills can also be enjoyed in the Radical SR1 Driving Experience, which is ideal for amateurs and racers alike as the car's 185bhp engine roars like no other. Interested participants are required to complete a Clio Cup Drive in order to take part in this activity. In the Radical SR3 Passenger Experience, fans will be taken from zero to 100kph in about 3.4 seconds, making for a memorable number of laps around the circuit.
There will be eight days in which to enjoy BIC's Track Experiences this season. These are on 7 and 28 October, 18 November, 9 and 30 December, 20 January, 10 February and 9 March.
The price for the Clio Cup Driver Experience is BD121 and the Clio Cup Passenger Experience is BD27.500. For the Radical SR1 Driver Experience, the cost is BD132 while the Radical SR3 Passenger Experience is BD38.500.
Images