WEC 8 Hours of Bahrain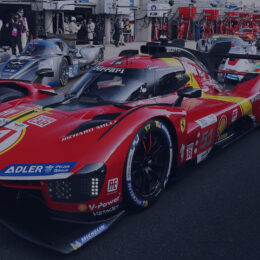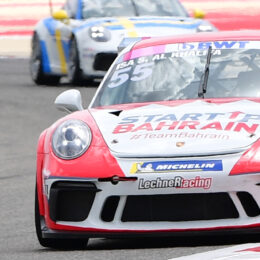 Buy Tickets
BIC Season-Launch Week: Packed calendar of heart-racing fan experiences to be showcased for 2023/2024 season
BIC Season-Launch Week has arrived, showcasing a packed schedule of adrenaline-pumping fan experiences at Bahrain International Circuit (BIC) in Sakhir, "The Home of Motorsport in the Middle East".
Every day this week, BIC will be announcing new details of its 2023/2024 calendar of exciting activities available to fans, all throughout the coming months until April of next year.
These range from incredible driving experiences and passenger rides along BIC's various track layouts – the same raced on by the world's biggest stars at the highest levels of motorsport – to ultra-quick, quarter-mile passes and off-road adventures, as well as the very best of grassroots motor racing and behind-the-scenes circuit tours.
Highlights for the upcoming season include:
Ebrahim K Kanoo Drag and Drift Nights
The action gets underway on Monday (25 September) with the Ebrahim K Kanoo Drag and Drift Nights and BIC's very own Dragster Experience. Ebrahim K Kanoo Drag and Drift Nights pairs up drag racing along BIC's world-class, quarter-mile drag strip, with drifting along BIC's vast vehicle dynamics area. This double-header can be enjoyed separately or together in the participant's very own car or bike.
For the Dragster Experience, fans will be able to go alone or take a friend with them for the mind-boggling thrill of powering down the strip as passengers in a Top Fuel drag racing machine, which boasts a 10,000cc Big Block engine.
Orange Media Open Track
One of the most popular driving experiences for fans at BIC is its Orange Media Open Track. Racing lovers looking to satisfy their need for speed can bring their very own road cars or motorbikes and take them for a spin within safe and controlled conditions around the BIC track.
BIC has scheduled nine Orange Media Open Track days this season, with the first event scheduled for 6 October. There will also be four Orange Media Open Track nights for participants to enjoy the spectacle of driving under BIC's bright, state-of-the-art floodlights.
Track Experience
Circuit racing thrills are also on offer in BIC's hugely popular Track Experience. This includes the Clio Cup drive and passenger ride, where fans get into a 1.6 litre, Turbocharged Renault Clio Cup for a taste of the high-speed world of motor racing; as well as the Radical SR1 Driver Experience and Radical SR3 Passenger Experience.
The Radical SR1 is ideal for both amateurs and racers alike, as the car's 185bhp engine roars and sets a thrilling mood, while the Radical SR3 ride takes participants from zero to 100kph in about 3.4 seconds. There will be eight days in which to enjoy BIC's Track Experience this season, with the first event on 7 October.
Batelco Fitness on Track
While going fast is certainly a key component of having a fun experience at BIC, Batelco Fitness on Track offers something different while not tuning down any of the intensity.
This activity is for fitness enthusiasts and families of all ages and abilities looking to get active within a unique and controlled setting, either on foot or on a bicycle.
Batelco Fitness on Track offers varying conditions throughout the season as it is sometimes held in the daytime and other times at night. There is plenty of opportunity to join the scores of participants for an exercise, with BIC scheduling 20 occasions for this activity. The launch event of the season takes place this Thursday (28 September).
Kanoo Motors Rolling Drag
Activities for drag racing enthusiasts are set to generate plenty of excitement, with the BIC strip – part of the prestigious National Hot Rod Association (NHRA) Worldwide Network – making for the perfect venue for a memorable night out. Kanoo Motors Rolling Drag is a unique and popular experience, where, instead of a traditional standing start, drivers or riders must kick things off at a rolling speed of 80kph. Kanoo Motors Rolling Drag will hold its first event on 26 October.
Experiences open every day: YK Off-Road Experience, karting and BIC Tours
To add to these fan experiences all throughout this season at BIC, there is also the YK Off-Road Experience, where fans take on a desert course featuring various terrains in a Ford Bronco SUV; karting at Bahrain International Karting Circuit, featuring ultimate thrills in grassroots motorsport; and comprehensive Open Tours that take fans to see the most important locations across the BIC facility. All these activities are open every day at BIC.
Images