WEC 8 Hours of Bahrain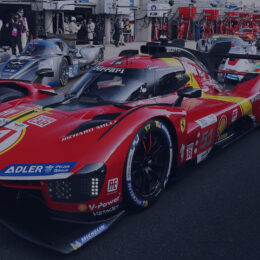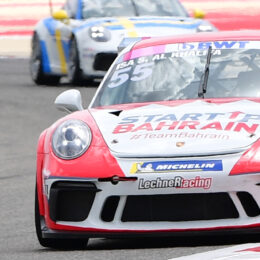 Buy Tickets
BIC set for head-to-head thrills with Kanoo Motors Rolling Drag Nights on Thursday
BIC set for head-to-head thrills with Kanoo Motors Rolling Drag Nights on Thursday
Bahrain International Circuit (BIC), "The Home of Motorsport in the Middle East", hosts an action-packed evening of fun, head-to-head drag racing on Thursday (6 April) with the latest edition of the Kanoo Motors Rolling Drag Nights.
BIC's quarter-mile drag strip is set to be lit with excitement as the motor racing thrills continue all throughout the holy month of Ramadan.
Participants in the Kanoo Motors Rolling Drag Nights will be going up against one another in their very own cars or motorbikes, which they will push to their limits down the world-class strip—a part of the prestigious NHRA Worldwide Network of the U.S.-based National Hot Rod Association (NHRA).
This activity is similar to BIC's Ebrahim K Kanoo Drag and Drift Nights. The difference in Rolling Drag is that those taking part do not start from a standstill, but from a rolling speed of 80kph. Rolling Drag is therefore the perfect activity to invite a fellow-speed enthusiast to a one-on-one challenge within the safe and controlled environment at BIC.
Thursday's events are scheduled to take place between 8pm and 1am.
Just as in all BIC activities where safety for all is paramount, cars or motorbikes must go through scrutineering before being able to take part.
The cost to participate is BD22 for each driver or rider. Spectators can watch from the side lines for a nominal entry fee of BD2.
In addition to the Rolling Drag, also available on Thursday night is BIC's most adrenaline-pumping passenger ride, the Dragster Experience, known as "the Fastest Ride on Earth!" Fans will have a chance to get a taste of pure speed as they are taken from zero to 100kph in just one second while seated in a 10,500cc Top Dragster.
The Dragster Experience is available at BD44 for the first passenger while the second passenger can get 50 per cent off.
Images