WEC 8 Hours of Bahrain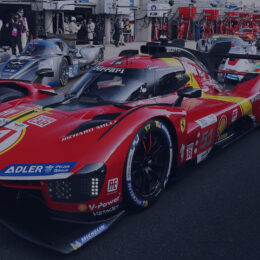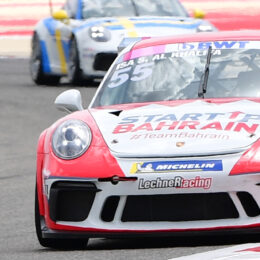 Buy Tickets
BIC set to host Ultimate Track Experience Saturday
Bahrain International Circuit (BIC), "The Home of Motorsport in the Middle East", has lined up a sensational Saturday (November 24) in Sakhir with the Ultimate Track Experience.
The event will be held from 8am to 4pm along BICs 2.55-kilometre Inner Circuit.

A trio of fun and exhilarating activities make up the experience. On offer will be a couple of drives in a Clio Cup sports car and a Radical SR1 prototype, as well as a passenger ride in an ultra-quick Radical SR3.
The Clio Cup drive is sure to give motorsport fans an exciting look into the racing capabilities of one of the world's most popular sports cars. This Renault-manufactured mean machine features a 1.6-litre Turbocharged engine that can generate up to 220bhp and 6,000rpm.
The Clio Cup drive can be purchased for BD120 and the entire experience lasts roughly two-and-a-half hours.

The Radical SR1 drive promises the ultimate adrenaline rush. The SR1 prototype features a 1,340cc engine which can generate 185bhp. It launches from zero to 100kph in 3.6 seconds.
The SR1 experience could last up to around two-and-a-half hours at the cost of BD140. Completing the Clio Cup drive is required before taking part in the SR1 experience.
The Radical SR3 passenger ride will be conducted alongside one of BIC's expert driving instructors. This passenger ride costs BD35 for a session of around 40 minutes.

Ladies looking to enjoy the Ultimate Track Experience are in for a treat, as BIC is offering all female participants a 20% discount on their bookings. The Clio Cup drive will now cost BD88, while the Radical SR1 drive will be BD96. Similarly, the Clio Cup passenger experience will cost BD20 and the Radical SR3 passenger ride BD28.
This offer for ladies is valid only until December 31, so those interested are invited to take full advantage of the discount and make a booking as soon as possible.