2022 Formula 1 Gulf Air Bahrain Grand Prix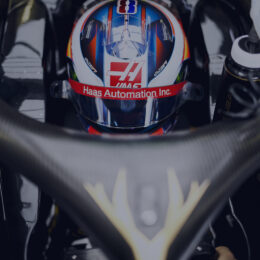 Event Overview
Be the first to witness a new era of F1. Tickets are on sale now for the 2022 Formula 1 Gulf Air Bahrain Grand Prix
View More
Buy Tickets
BIC to host exhilarating driver and passenger experiences on back-to-back days this weekend
BIC to host exhilarating driver and passenger experiences on back-to-back days this weekend
Bahrain International Circuit (BIC) hosts back-to-back days of exhilarating experiences this weekend, offering speed lovers the ultimate adrenaline-rush along a world-class Formula 1 racing facility.
Motorsport fans can enjoy BIC's hugely popular Open Track Night on Friday (November 26) as well as take in a series of thrilling drives or passenger rides in the Track Experience on Saturday (November 27). All the action will be held along BIC's 2.550-kilometre Inner Track and will be held between 4pm and 11pm. Participants will have the chance to take their very own cars or motorbikes around the circuit and explore their limits within a safe and controlled environment.
The cost to take part is BD110.5 for the full night and BD79 for a half night. A single session costs BD42. Those taking part for the full activity will be able to the experience in various conditions—right before the sun sets at the Sakhir desert and and then under BIC's bright, state-of-the-art floodlights at night.
Customers who pre-book their slots can benefit from reduced rates. The full night would be just BD94.5, a half night BD68.5 and a single session at BD31.5.
Aside from the Open Track activity, the Radical SR3 passenger experience can also be enjoyed on Friday. This costs BD37. The Radical SR3 car boasts an RPE-Suzuki Generation 1,340 DOHC engine. It can go from zero to 100kph in 3.4 seconds.
Meanwhile, the Track Experience on Saturday will be available for both drivers and passengers alike from 8am to 3.30pm.
Those looking to take control of a powerful racing machine can opt for the Clio Cup or Radical SR1 Driver Experiences.
The Clio Cup car is a Renault-manufactured racing vehicle that features a 1.6-litre, turbocharged engine that can generate up to 220bhp and 6,000rpm. This drive costs BD115.5. The Radical SR1 features an engine that can generate 185bhp. It launches from zero to 100kph in 3.6 seconds and has a top speed of 222kph. This drive costs BD126, and completing the Clio Cup drive is a prerequisite to taking part in the SR1 experience.
In addition to the drives, passenger experiences in the Clio Cup car and a Radical SR3 car are also on offer. The Clio Cup Passenger Experience can be bought for BD26.500, while the Radical SR3 Passenger Experience price is the same as in the previous night at BD37.
The back-to-back days of fantastic experiences are part of BIC's year-round calendar of activities that put the race fans in the heart of the action at "The Home of Motorsport in the Middle East".
Gallery