WEC 8 Hours of Bahrain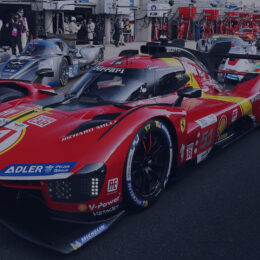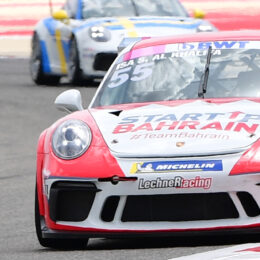 Buy Tickets
BIC to host thrilling Open Track and passenger rides Saturday
Bahrain International Circuit (BIC), "The Home of Motorsport in the Middle East", will be hosting on Saturday (December 22) an Open Track event for cars and motorbikes.

Open Track is one of the most popular activities on offer for motoring enthusiasts at BIC. It is a non-competitive event that allows drivers to come and explore their very own car's or motorbike's performance in a safe, controlled environment.
Driver etiquette is of ultimate importance, so there is no close or aggressive overtaking. Overtaking is by invitation between corners and driving is monitored, with poor or dangerous driving dealt with swiftly by officials.
Open Track attracts some serious sports cars and bikes that you rarely ever see hitting the streets. Many of the participants come from outside Bahrain, including speed enthusiasts from Saudi Arabia, Kuwait, Oman and the UAE.

This Saturday's Open Track will be held from 9am to 4pm around BIC's 2.55-kilometre Inner Track.
Participants can choose between driving for the full event at BD85 per person, or for just half the day at BD60. A single session can also be availed for BD25. Those who book in advance can take advantage of reduced rates of BD75 for the whole day, BD50 for a half-day and BD20 per session.
Friends or family members accompanying drivers also have a chance to be a part of the action as a passenger. The fee is BD12.
All vehicles must first go through scrutineering before being allowed to take to the track. Participants must also be wearing the appropriate clothing, which includes closed-toe footwear.

Also as a part of Saturday's Open Track, fans will be able to enjoy a pair of passenger rides.
The Jaguar Experience is perfect for driving enthusiasts who want to sample a true British sports car on the most challenging circuit in the Middle East. It is an adventure that is fast-paced and exhilarating, and its unique, tailored drives are conducted in two vehicles of Jaguar's most popular model, the F-TYPE.
The Jaguar Experience costs BD60 per person.
Fans can also choose from passenger rides in a Renault Clio Cup sports car or an SR3 prototype race car. The Clio Cup passenger ride costs BD25, while the SR3 ride is BD35.