WEC 8 Hours of Bahrain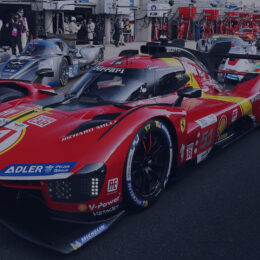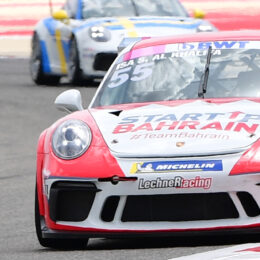 Buy Tickets
BIC welcomes international mix of drivers and teams for Bapco GT Festival
Bahrain International Circuit (BIC), "The Home of Motorsport in the Middle East", has begun welcoming the global mix of drivers and teams taking part in this weekend's Bapco Bahrain GT Festival in Sakhir.
Around 100 drivers from over 20 countries driving 60 cars will be competing in three exciting motor racing series on Friday and Saturday (November 30 and December 1).
Headlining the festival will be the all-new FIA GT Nations Cup, which will be complemented by the GT4 International Cup and the Bahrain Classic Challenge.

The weekend's events have been organised by BIC in cooperation with the SRO Motorsports Group.
All are invited to attend and enjoy all the top-class racing and entertainment. Tickets can be purchased at the gate, on BIC's official website www.bahraingp.com, by calling the BIC Hotline on +973-17-450000 or at the BIC stand in Bahrain City Centre. They cost BD5 apiece for adults and BD2.5 for teenagers aged 13 to 17. Those 12 years old and younger can attend for free.
Ticket-holders will be able to watch the racing action from either the Main Grandstand or Batelco Grandstand, or both, and will also be able to roam the circuit at their leisure.
There will be 17 cars, each representing one country, in the FIA GT Nations Cup. There are also another 21 cars each in the GT4 International Cup and the Bahrain Classic Challenge.

In the GT Nations Cup, the competing countries include Argentina, Australia, Belarus, Belgium, China, Denmark, France, Germany, Hong Kong, Italy, Japan, Malaysia, Russia, Sweden, Thailand, Turkey and the United Kingdom.
The competing racing machines meet FIA GT3 regulations and each feature a lineup of two drivers racing over two practice sessions, two qualifying sessions, two qualifying races of 60 minutes each, and a third and final race over 60 minutes to determine the overall winners.
In the GT4 International Cup, the two-day event format will see a pair of free practice sessions take place on Friday, allowing competitors more than two and a half hours to learn BIC and optimise set-ups for the evening's qualifying sessions. These will set the grids for a pair of 60-minute qualifying races, with the first staged on Saturday morning and a second in the afternoon. The results of these will establish the starting order for the final showdown: a 60-minute main race under the lights on Saturday evening.

In the Bahrain Classic Challenge, free practice and qualifying will take place on Friday and will be followed by two races on Saturday.
Aside from the racing, the Bapco Bahrain GT Festival will include loads of off-track family fun and entertainment, including carnival rides, parlour games, extreme experiences, children's activities, and the like.