2022 Formula 1 Gulf Air Bahrain Grand Prix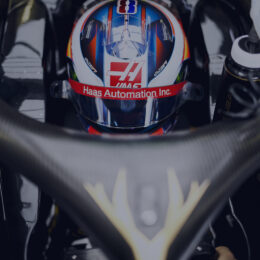 Event Overview
Be the first to witness a new era of F1. Tickets are on sale now for the 2022 Formula 1 Gulf Air Bahrain Grand Prix
View More
Buy Tickets
BIKC marks 10-year anniversary with fantastic arrive-and-drive deal for fans
BIKC marks 10-year anniversary with fantastic arrive-and-drive deal for fans
Bahrain International Karting Circuit (BIKC), the Kingdom's world-class grassroots motorsport facility, is offering race enthusiasts a fantastic deal on its arrive-and-drive activity as part of BIKC's celebrations marking its landmark 10-year anniversary.
For a limited period only, BIKC is inviting the general public to enjoy a 10-minute drive for just BD10.
Adults will be able to get into the seat of one of BIKC's nine-horsepower karts, while children aged 12 and under will be able to get behind the wheel of a seven-horsepower kart.
This arrive-and-drive activity is for the whole family to enjoy.
Participants will be able to satisfy their need for speed along the same 1.414-kilometre CIK-FIA track that had been raced on in the past by current Formula 1 superstars Max Verstappen, Charles Leclerc, George Russell, Lando Norris and Lance Stroll, to name a few, earlier in their racing careers.
The discounted price offers a huge reduction from the regular arrive-and-drive rates, so motorsport lovers are urged to take advantage of this superb deal.
For more information on the offer or to book your slot in advance, visit bahraingp.com or call BIKC on +973-17451745.
BIKC is open to the public daily and all are invited to enjoy a memorable motorsport experience. The track is open between 5.30pm and 11.30pm from Sundays to Thursdays and from 4pm to 11.30pm on Fridays and Saturdays.
BIKC is a Commission Internationale de Karting (CIK)-FIA Category A-rated track. It was built as part of Bahrain's commitment to both hosting the foremost motorsport events in the world, and to foster regional racing talent from grassroots racing to the international stage.
BIKC was designed to the highest international standards. It made motorsport history in its first year of operation in 2012 when it became the first karting track in the world to host a world championship-level event at night.
It has since been the venue for many leading karting events, including CIK-FIA Under-18 World Championship and Academy Trophy, the CIK-FIA World KF and KF Junior Championship, and most recently the Rotax MAX Challenge Grand Finals 2021, which brought to Bahrain more than 400 karters from 75 countries across the globe.