Formula 1 Gulf Air Bahrain Grand Prix 2023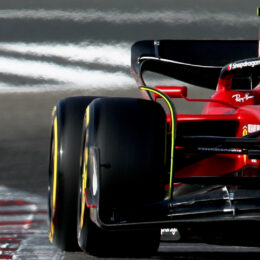 Event Overview
Details on the 2024 Formula 1 Gulf Air Bahrain Grand Prix will be announced soon. Pre-register now to be the first to hear about details for tickets and presale offers for registered customers.
View More
More info
Bryant pair capture pole in '64 Shelby Cobra for Race 1 of Classic Challenge
Oliver and Grahame Bryant, driving a 1964 Shelby Cobra, claimed pole position this evening for Race One in the Bahrain Classic Challenge, taking place as a part of the Bapco Bahrain GT Festival.

They shone brightest under BIC's floodlights and clocked a best time of 2m 20.628s to grab the leading place on the start grid.
The Christophe Van Riet-Caroline Grifneee duo were second in a 1965 Shelby Cobra 289. They were 3.872s behind.
Qualifying third 6.402s off the leading pace were the team of Edwin Stucky and Ludovic Cholley driving a 1964 Shelby Cobra Daytona.
All three were competing in the GTS12 class.
Race One is scheduled to take place Saturday at 11.30am. Race Two is at 4.15pm.